Here's what we were up to in February: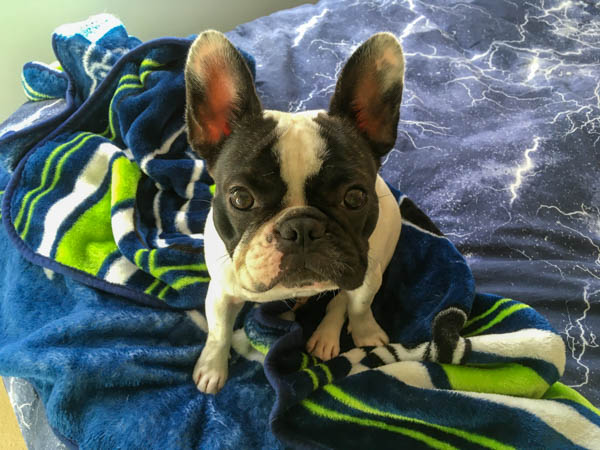 Silas enjoyed creating projects on the scroll saw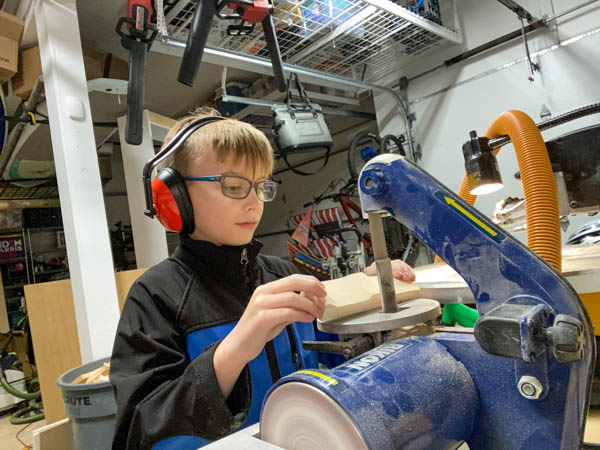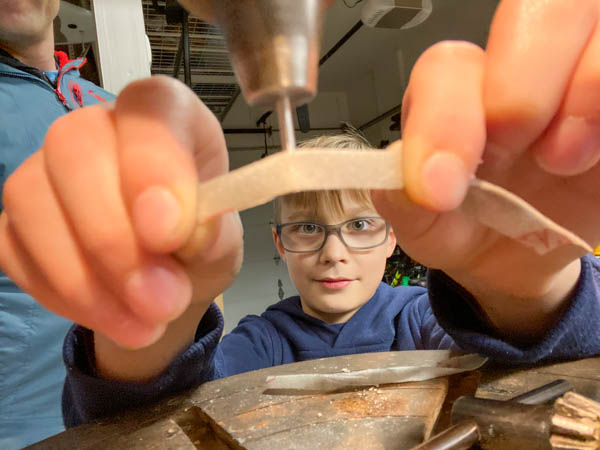 Silas loved receiving his Kiwi Crates in the mail to build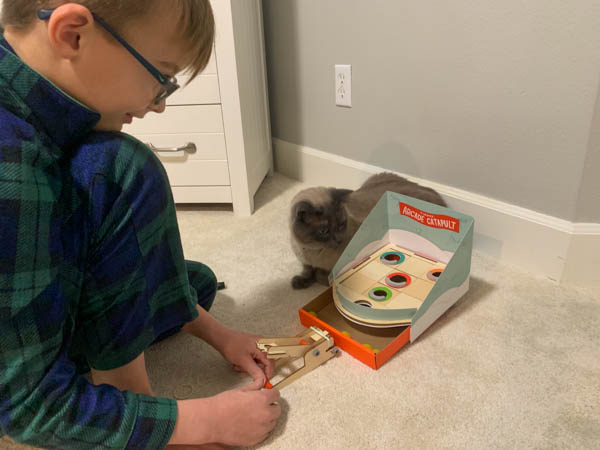 Phoebe likes to stay warm on the vents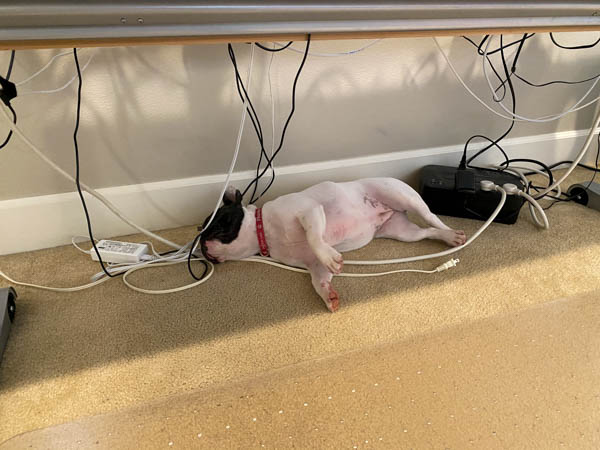 Brownies!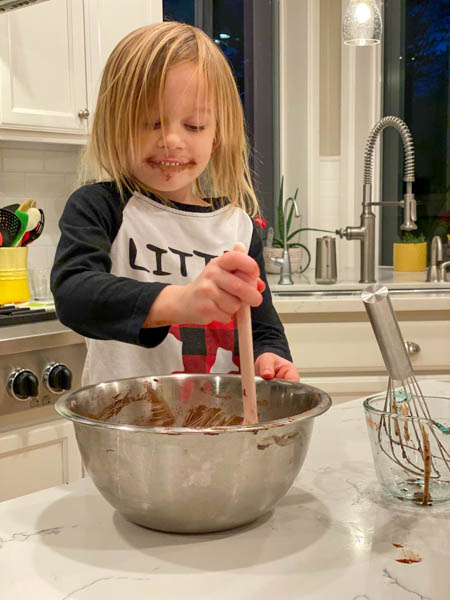 Tiny Dancer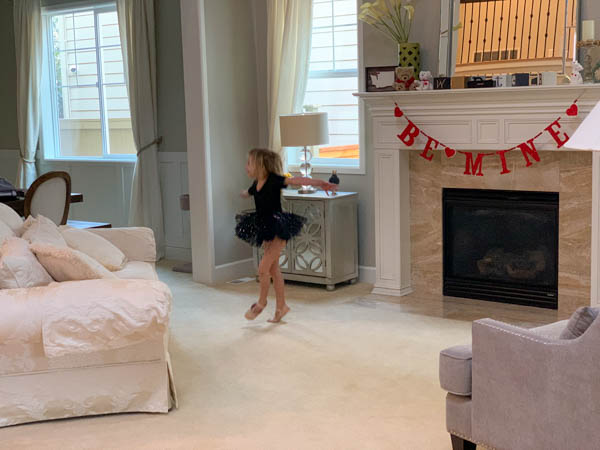 An outdoor boy scout event at the YAC (Youth Activity Center)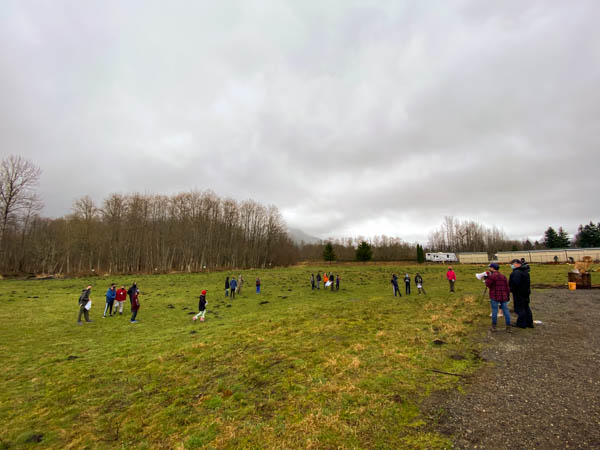 We came home from Scottsdale to this: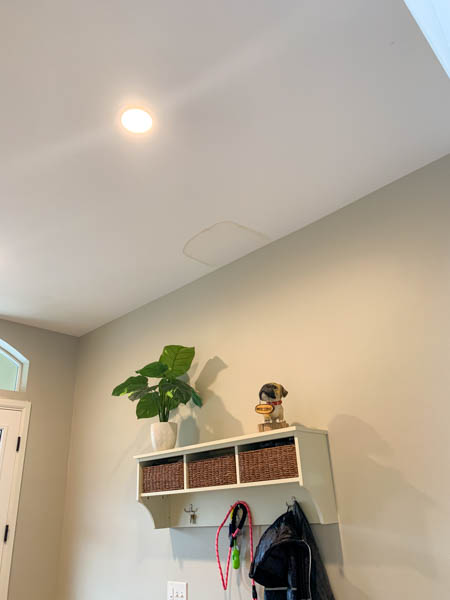 Fortunately, Jonathan is pretty handy and was able to do the repairs himself (and didn't take long doing it, either.)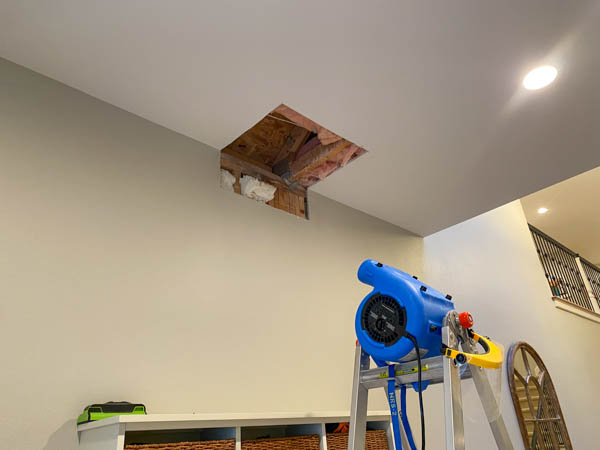 Here he is checking the skylight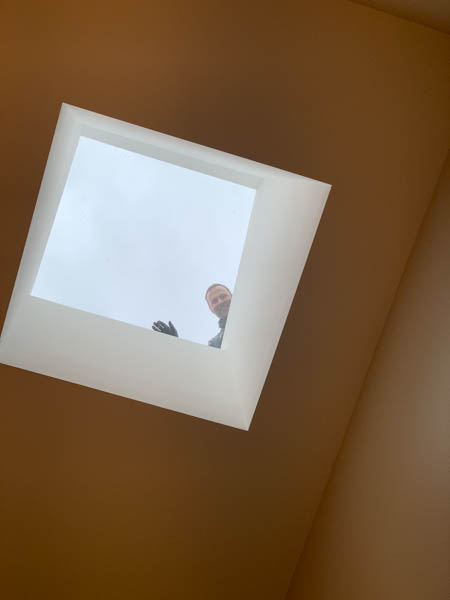 Incidentally, here's the view from our roof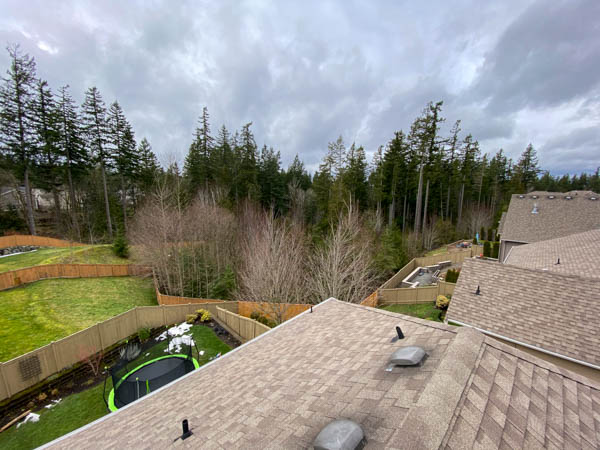 We also found this!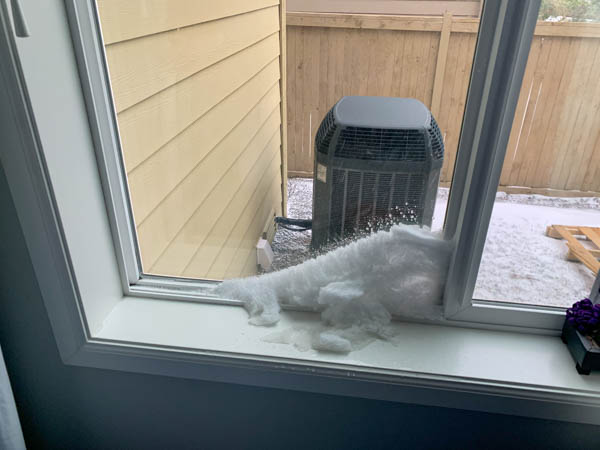 The snow was more fun for the kids this year than it was for us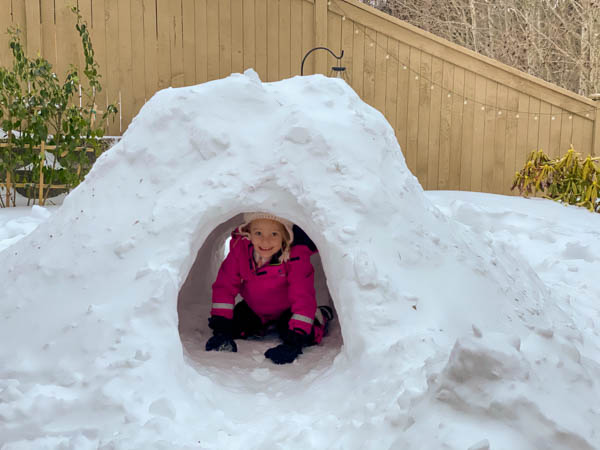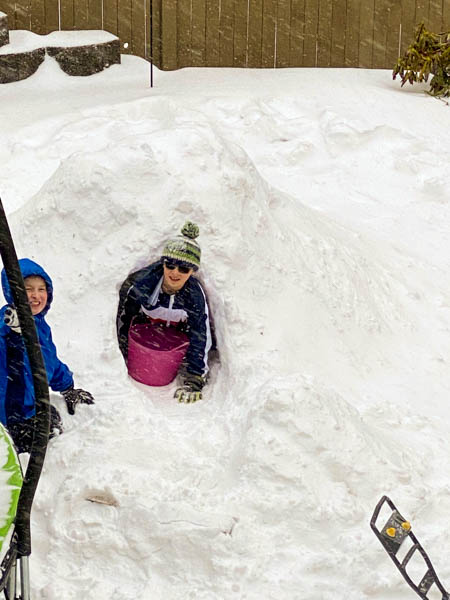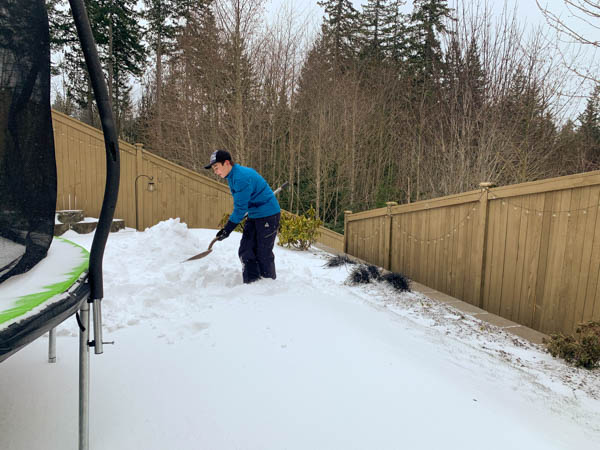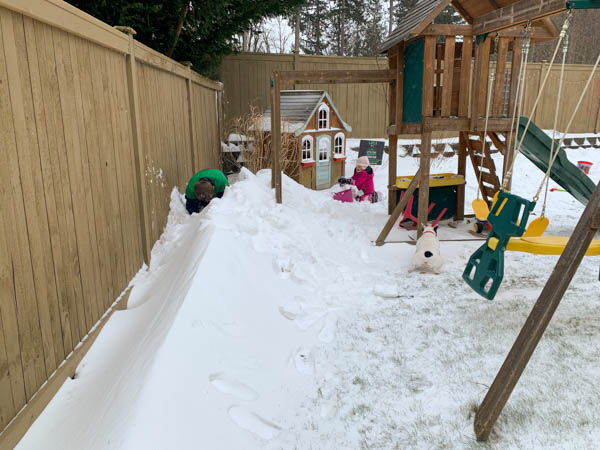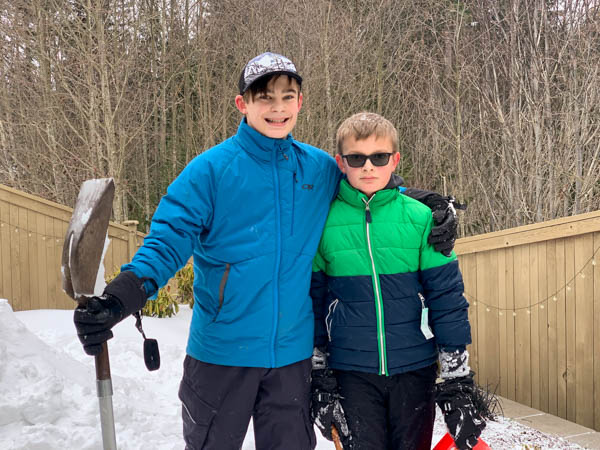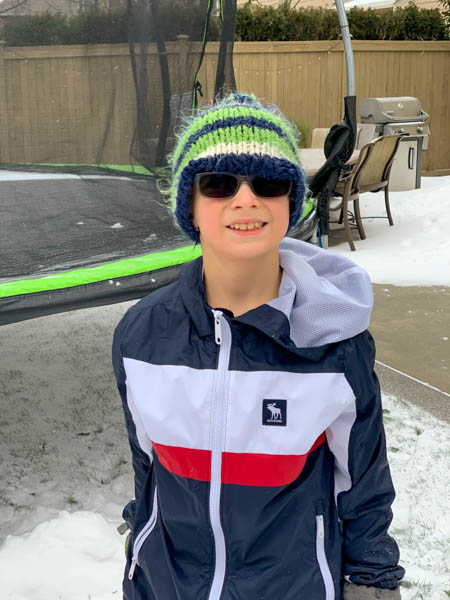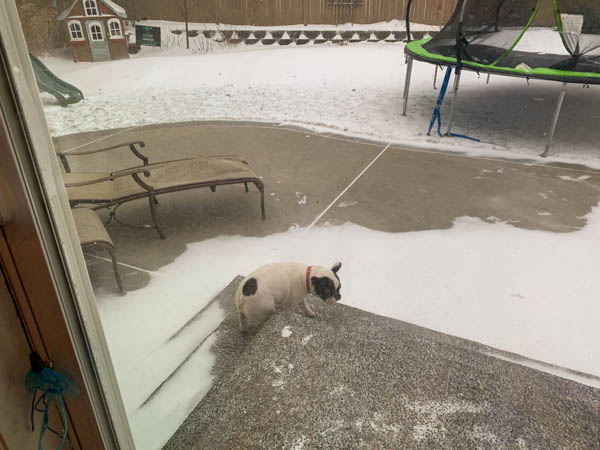 Jonathan, Avery and Kieron went to visit Nana and install bookcases in her family room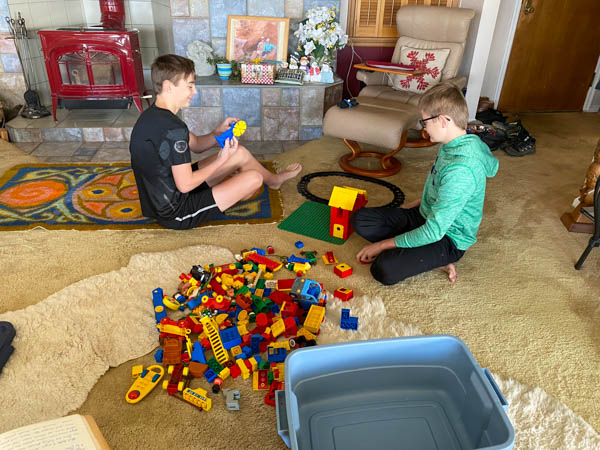 Before: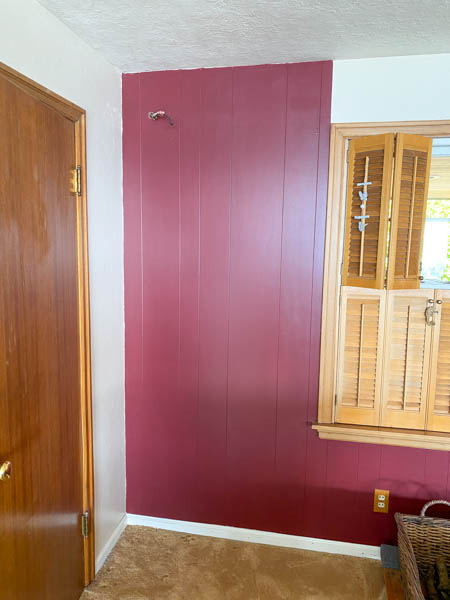 And after: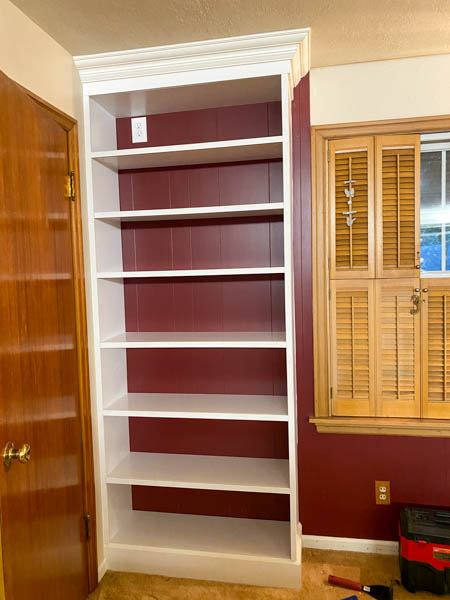 Pinewood Derby time came around. We got Silas' picture with his trophy before the race. He came in second this year and passed the trophy onto the next winner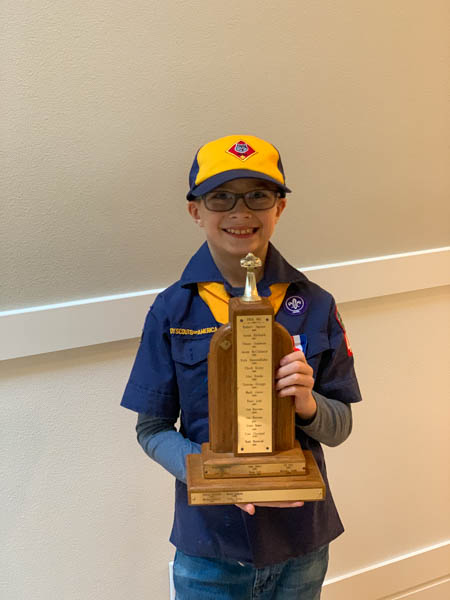 Layla made a car to race too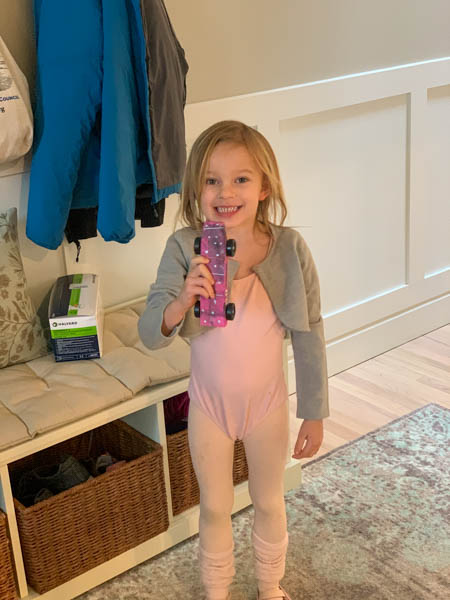 I got to watch on Zoom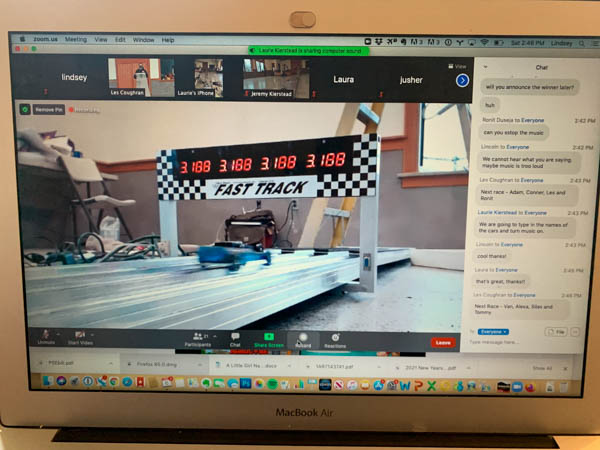 Goofin' off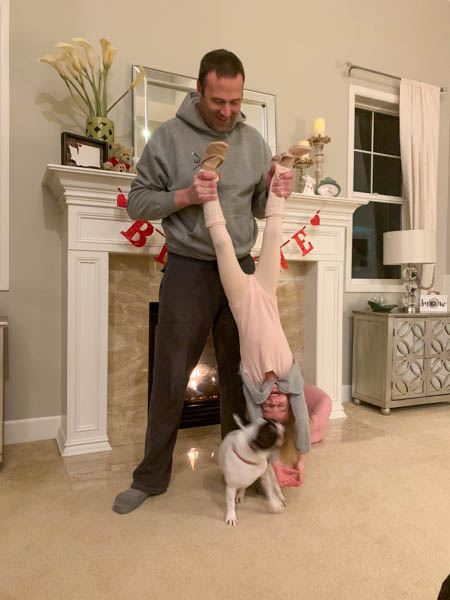 The kids spent a lot of time in the woods building forts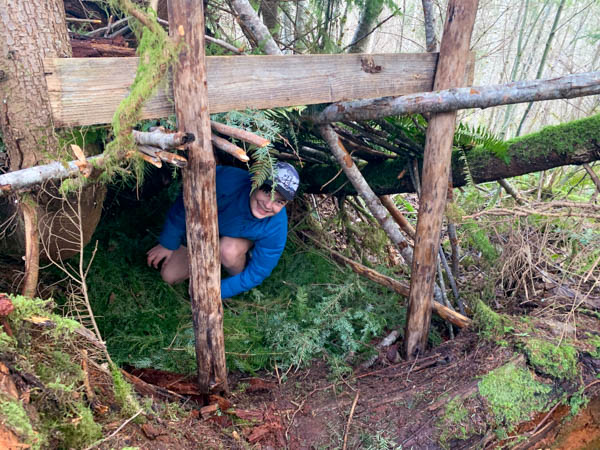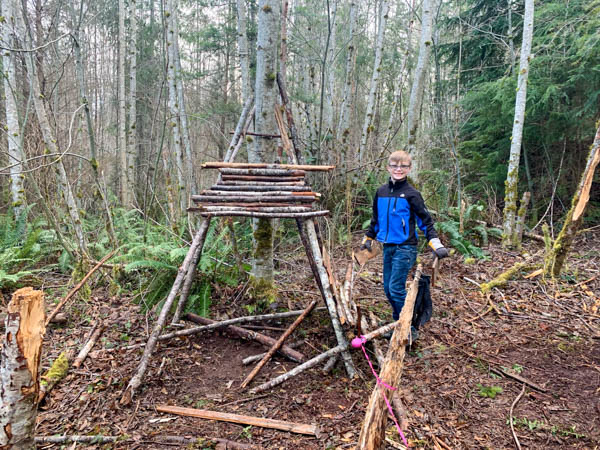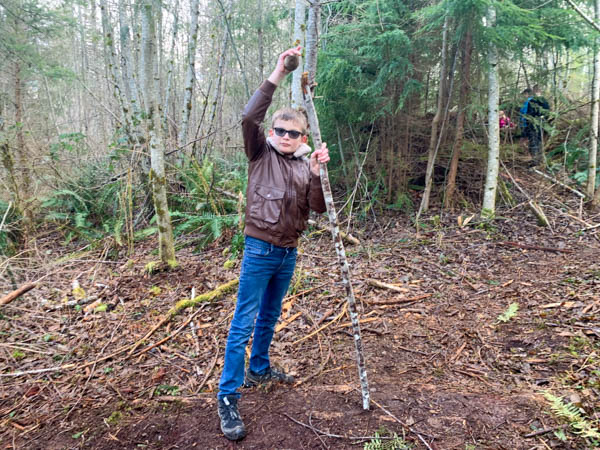 We got a new sofa, and when we moved the old one we discovered Layla's secret stash!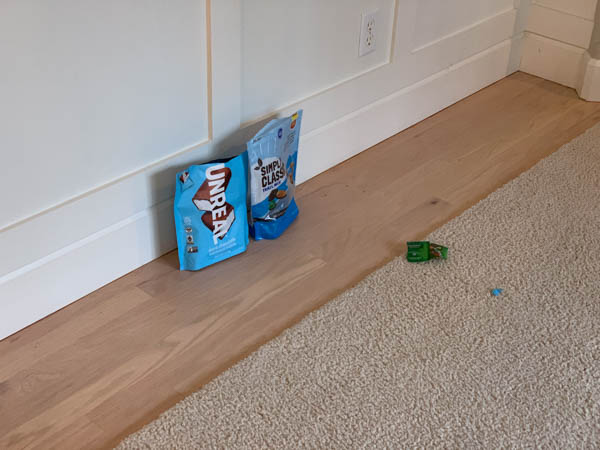 Here's the new sofa – much better fit for us!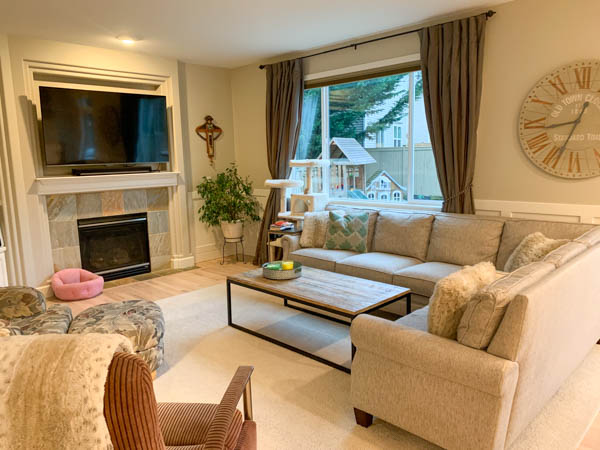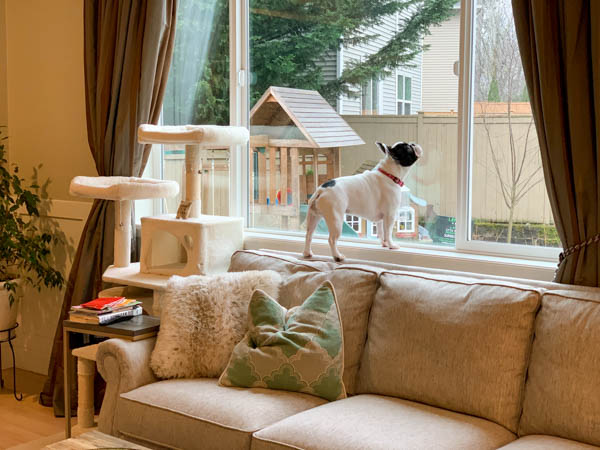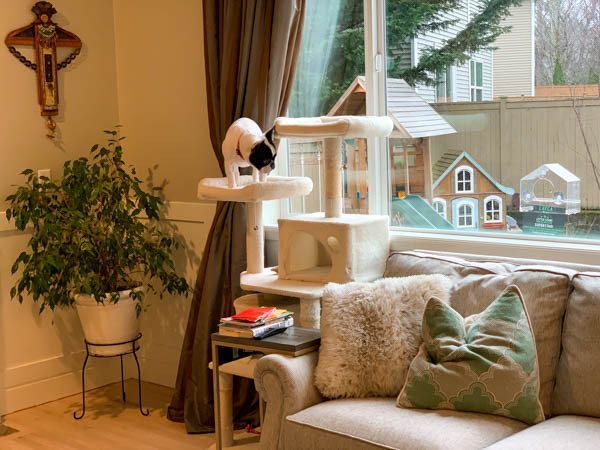 Phoebe wasn't sure what to do once she got up into the kitty condo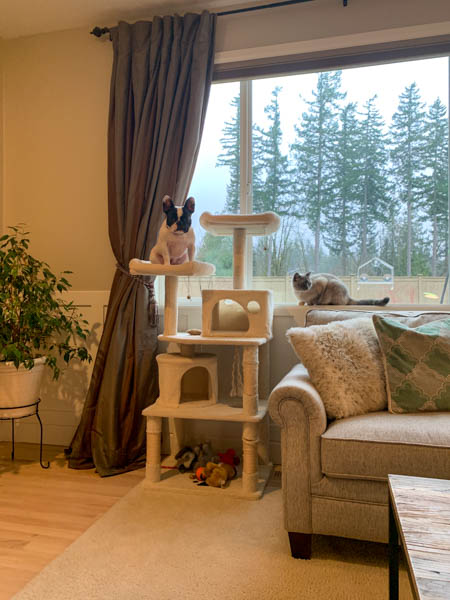 First day of in-person learning! Whoo hoo!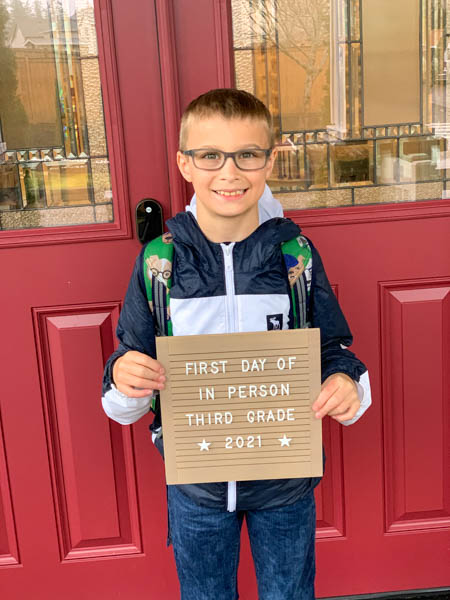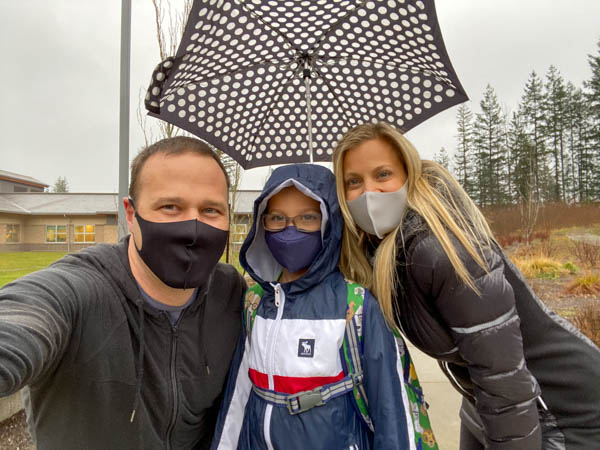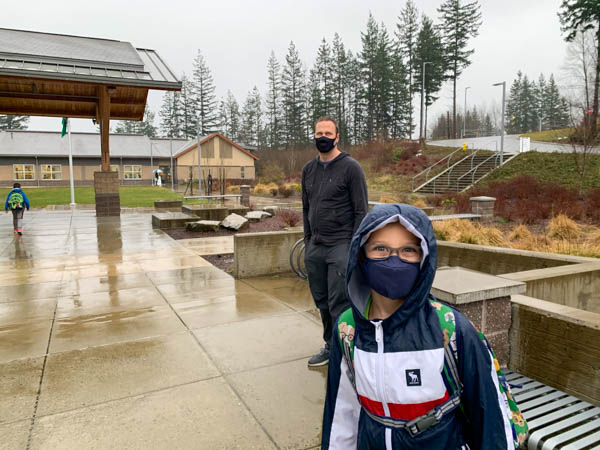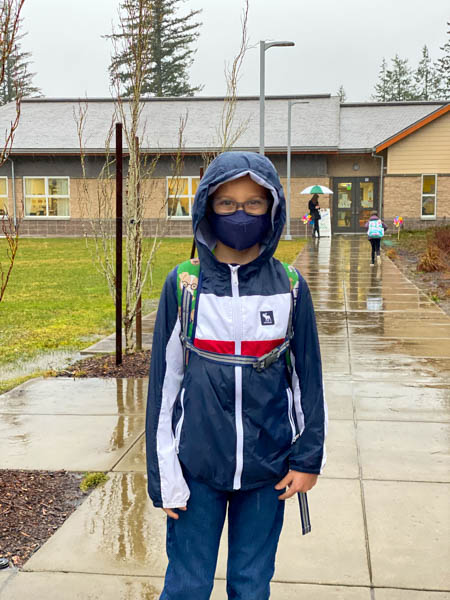 Sweet big brother braiding little sister's hair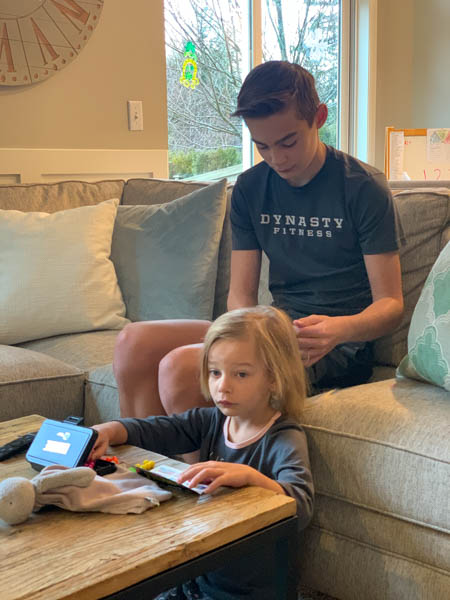 While Jonathan and the big boys were at Nana's, Silas, Layla and I had a sleepover with Ethan, Clare & Caroline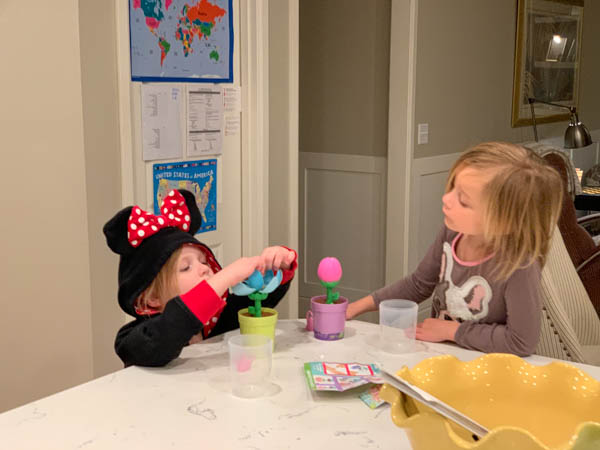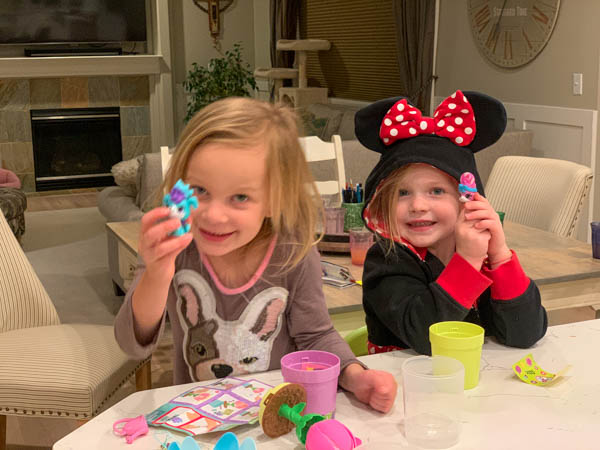 We joined in on the face masks – creepy!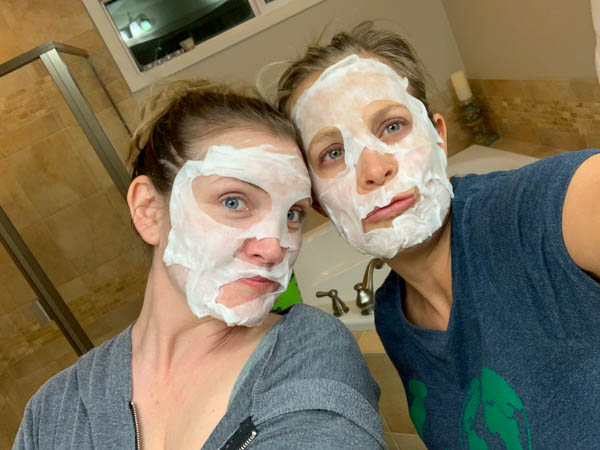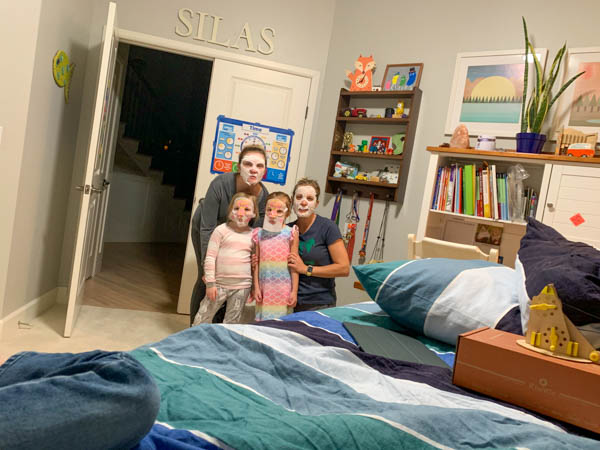 Meanwhile the boys did some gaming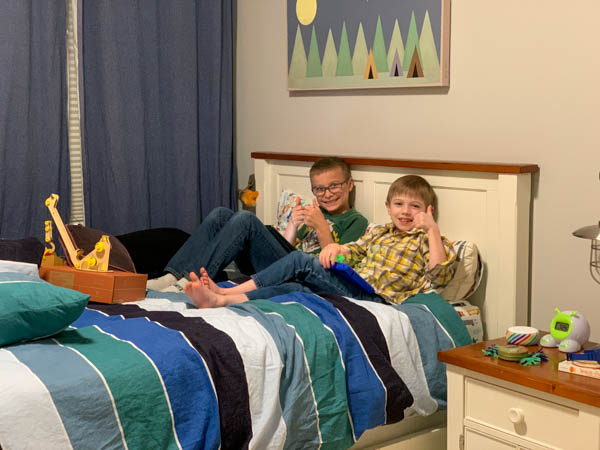 Then we all had a dance party – it was a fun night!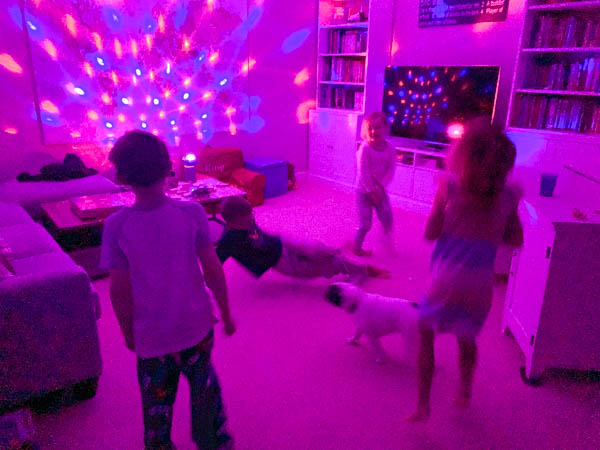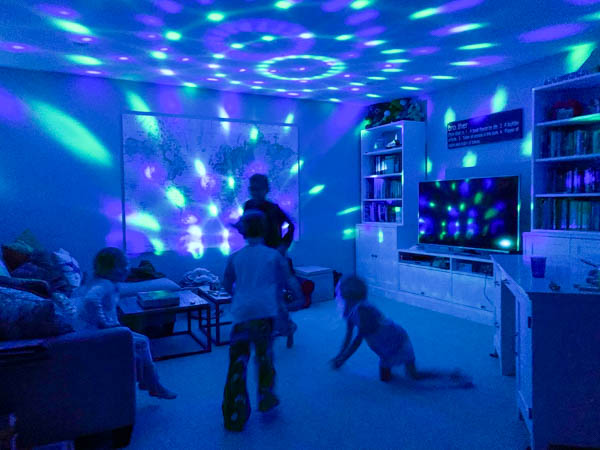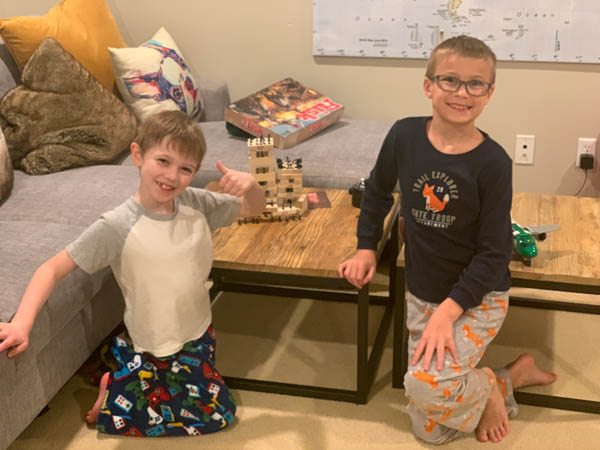 Last night as an eight-year-old