Here's the rest of what we were up to in March. Jonathan found this barred owl in the woods by Carmichael Park.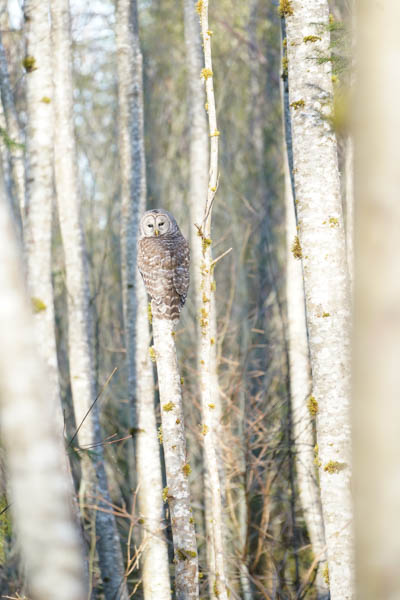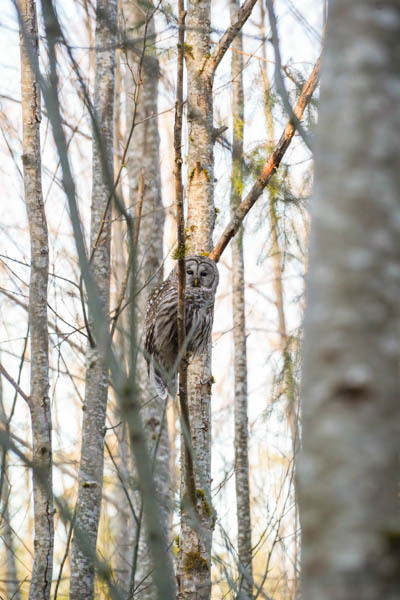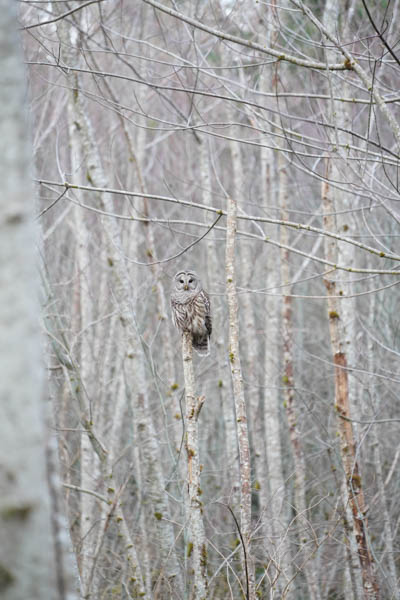 Lunch date at The Boarding House with Caroline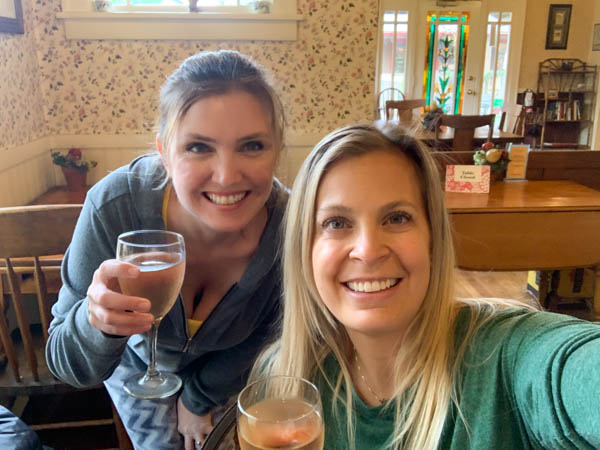 Popcorn and movie night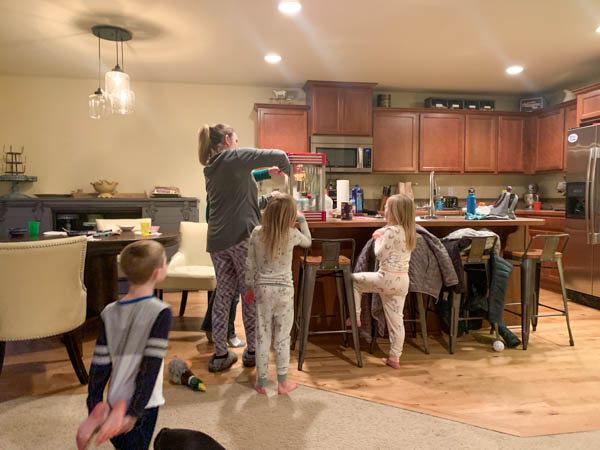 Jonathan and I made a new table for the Legos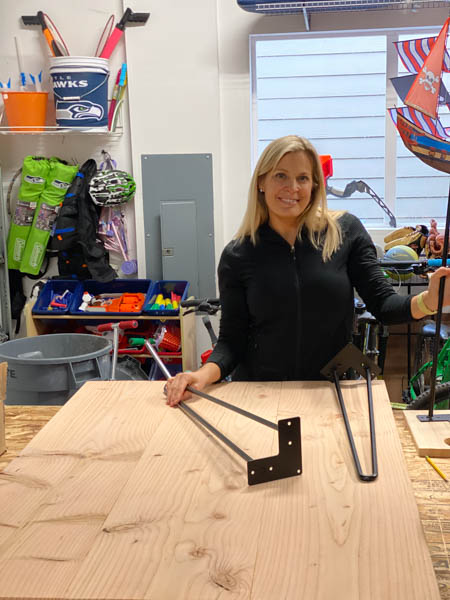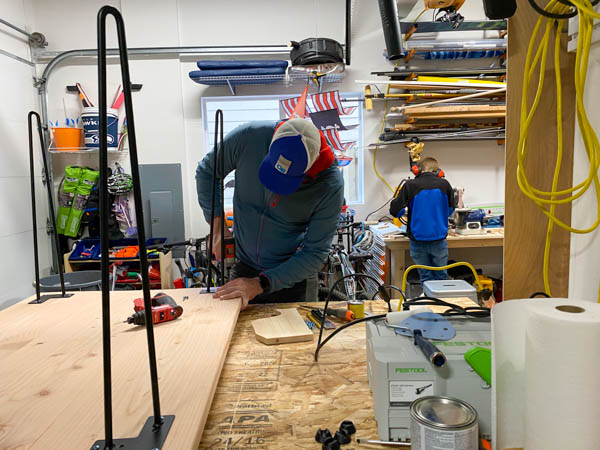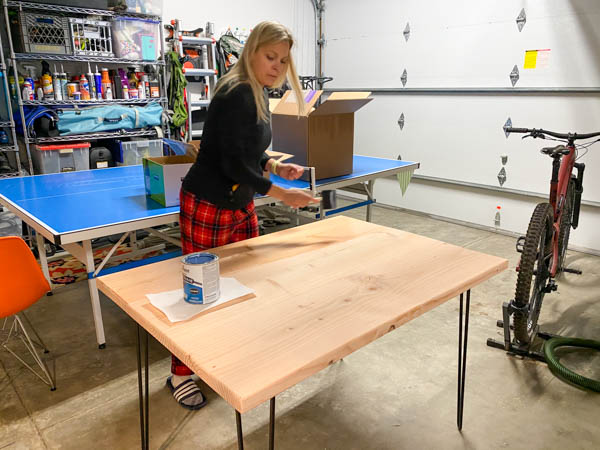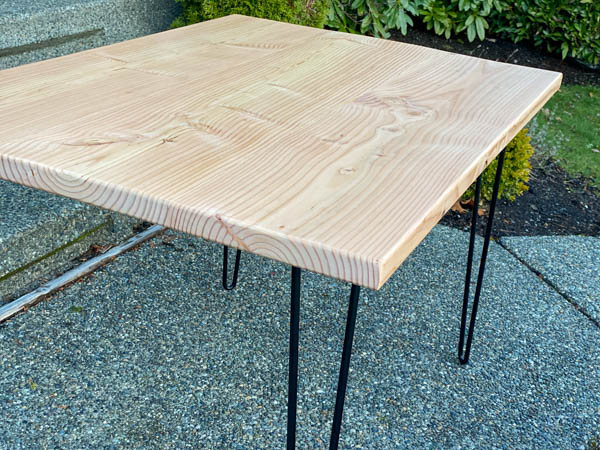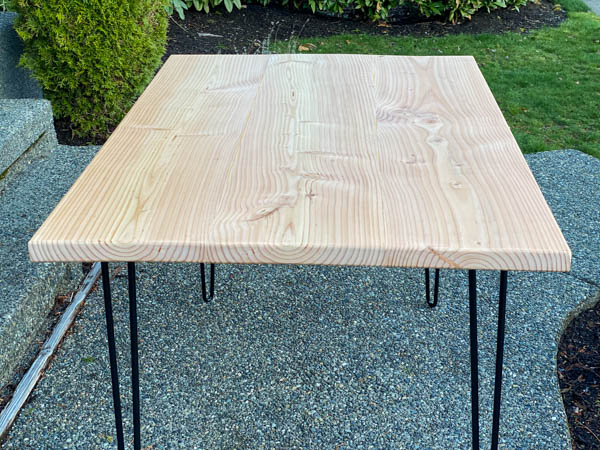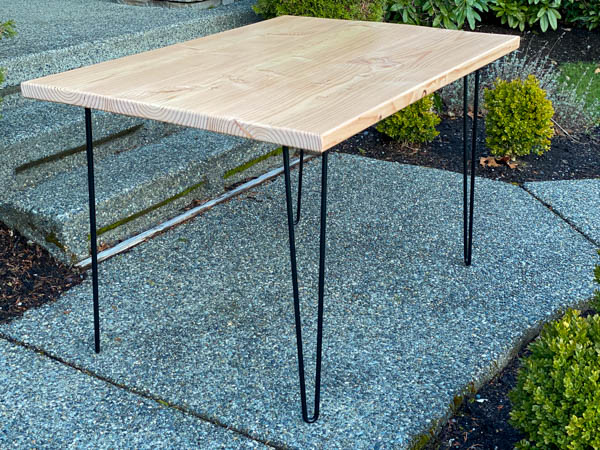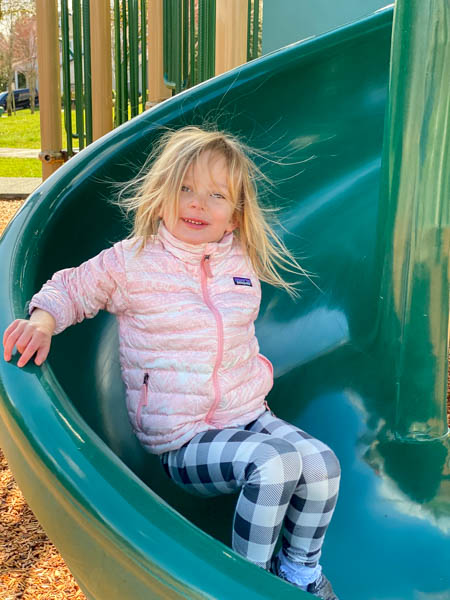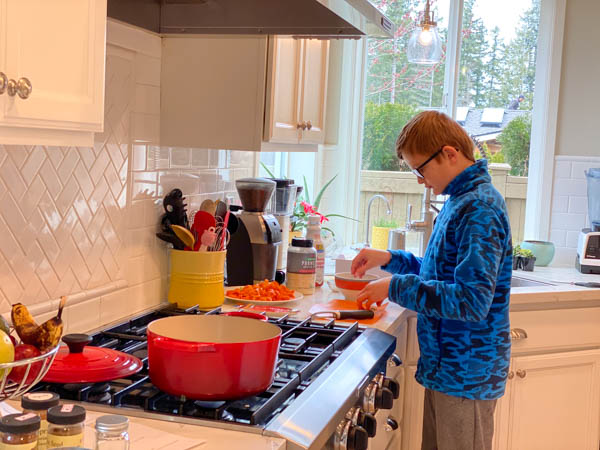 Caroline got a new puppy Arthur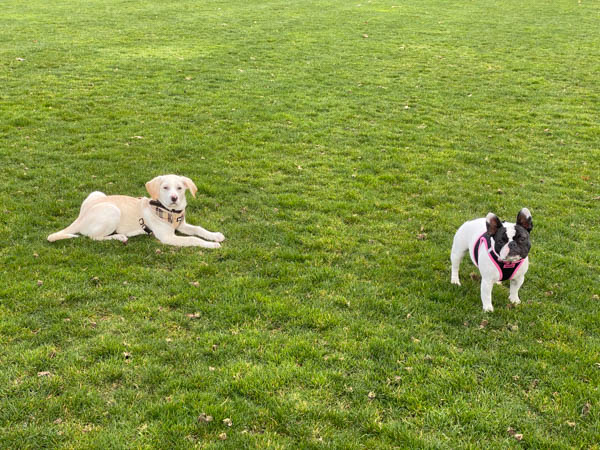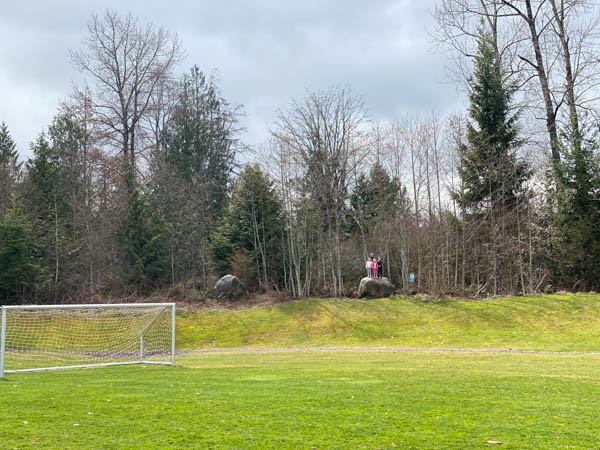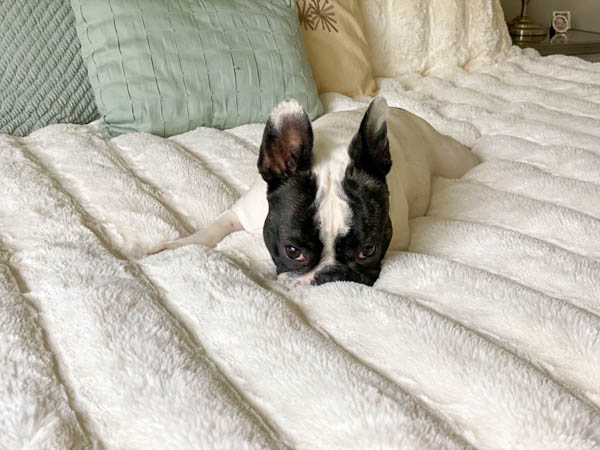 We got a new outdoor sectional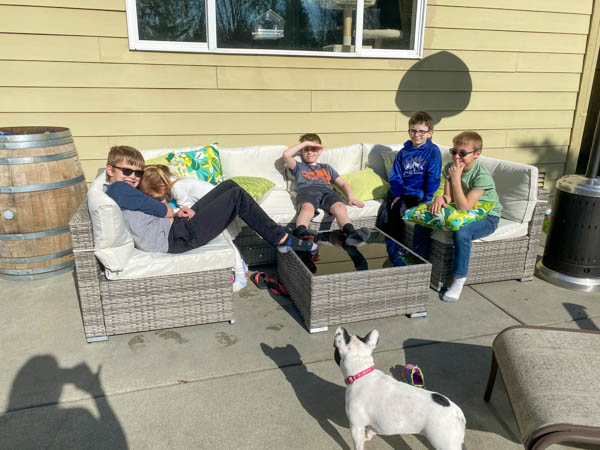 Avery got a new desk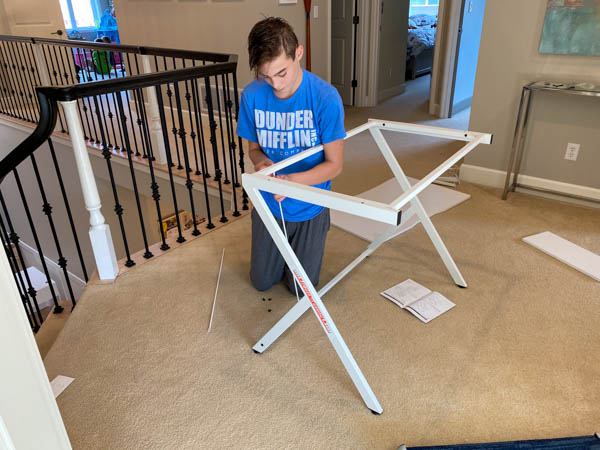 Finishing up repairs on our water damage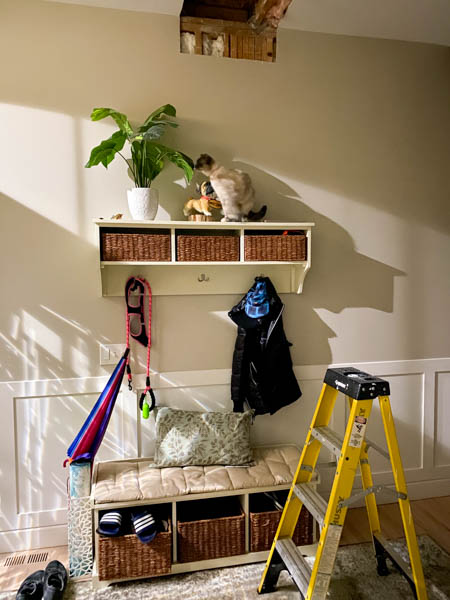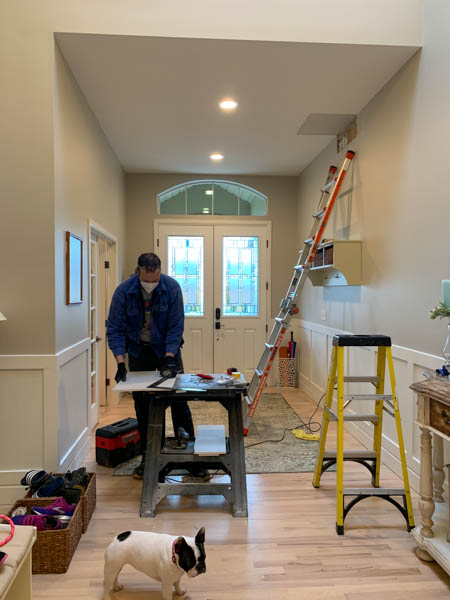 Avery helped Jonathan install new flooring at a neighbor's house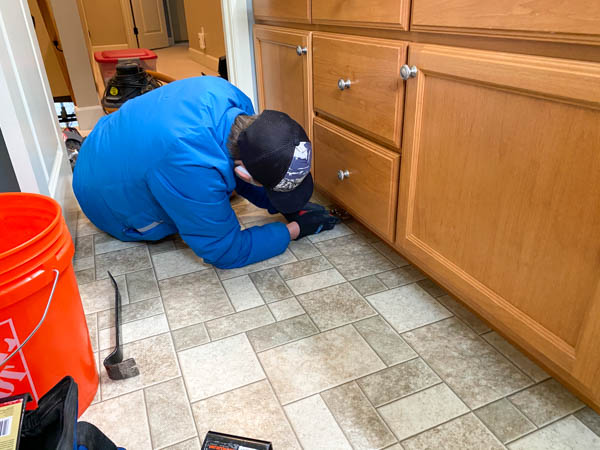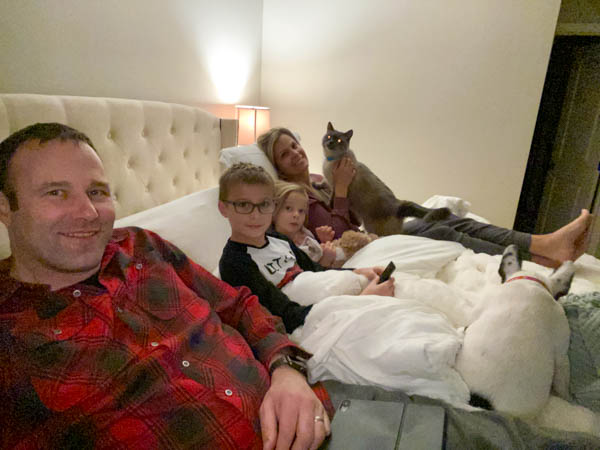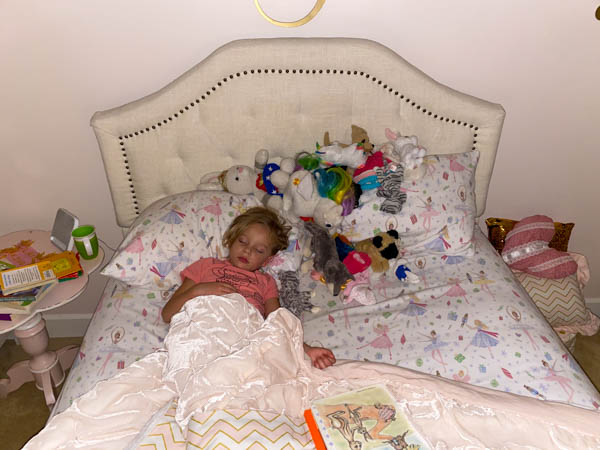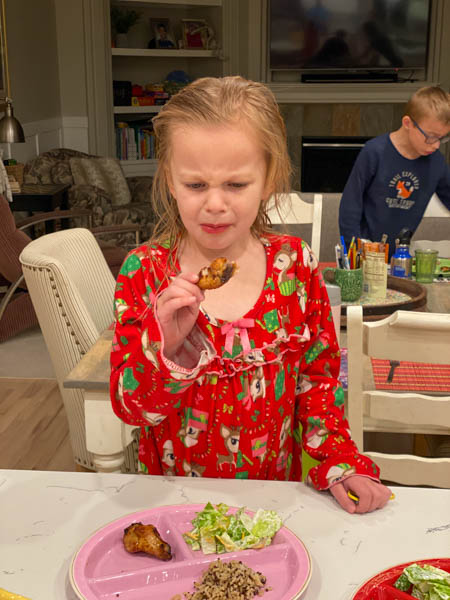 Walking Deep Creek with the kids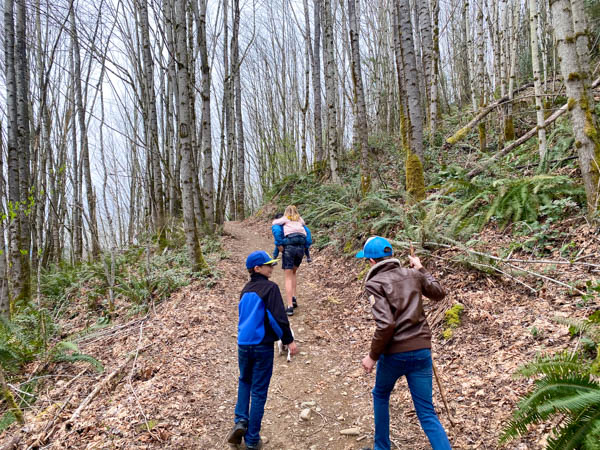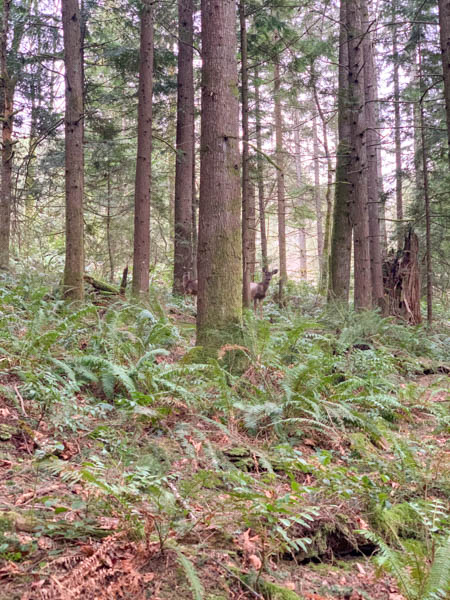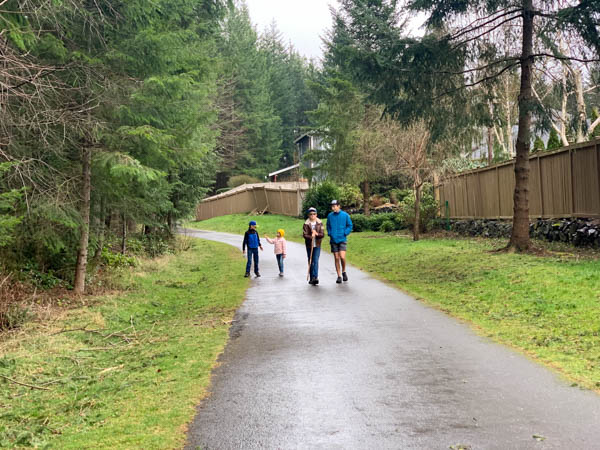 Boy Scouts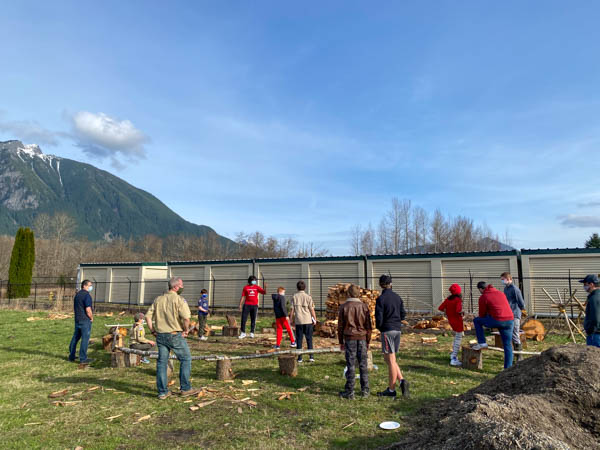 The view from The Club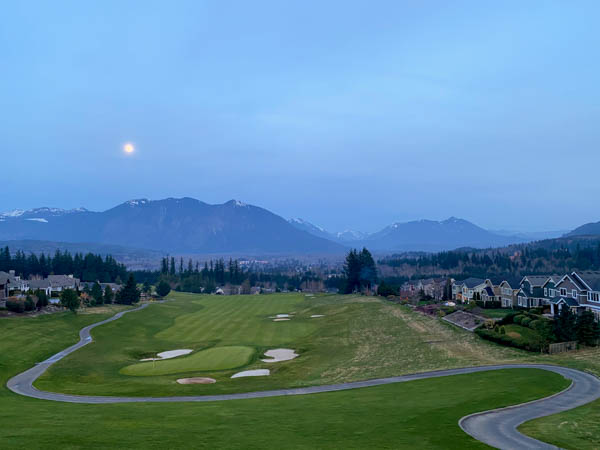 Watching Nicole's volleyball game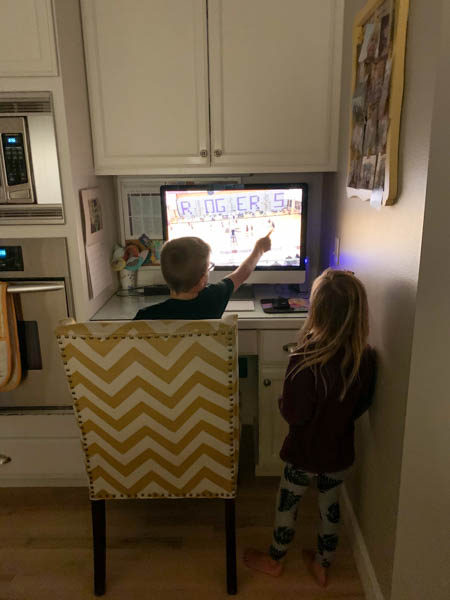 Found a toy Frenchie at Target and used a Sharpie to make it look like Phoebe

Blume Doll babies – you put them in water to reveal pink or blue diapers. Layla got three boys!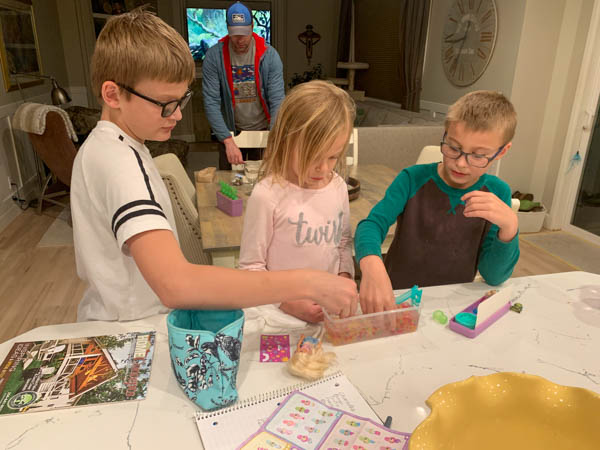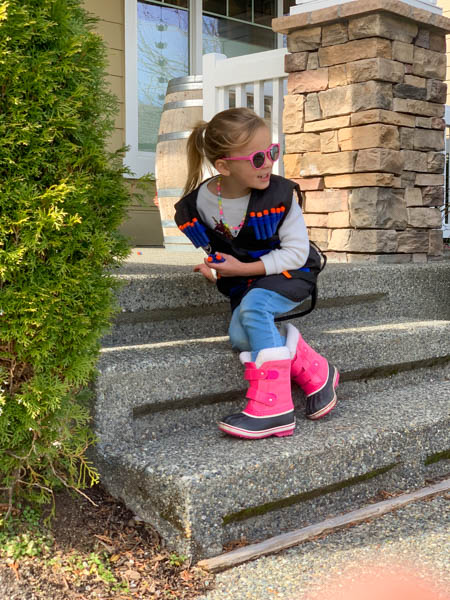 Such a sad month for Kieron. His best friend, Louis, moved to Rhode Island. They spent a lot of time together the month before their move.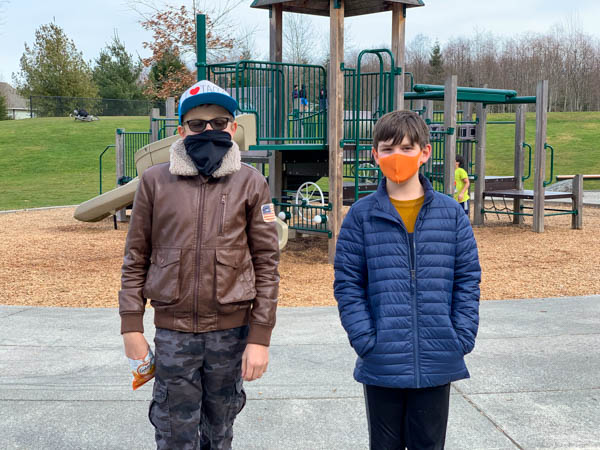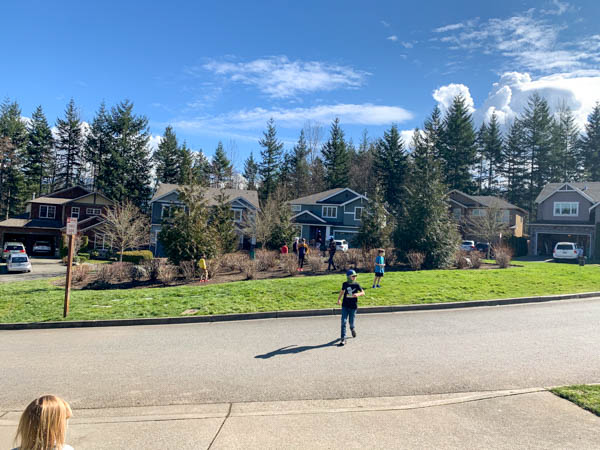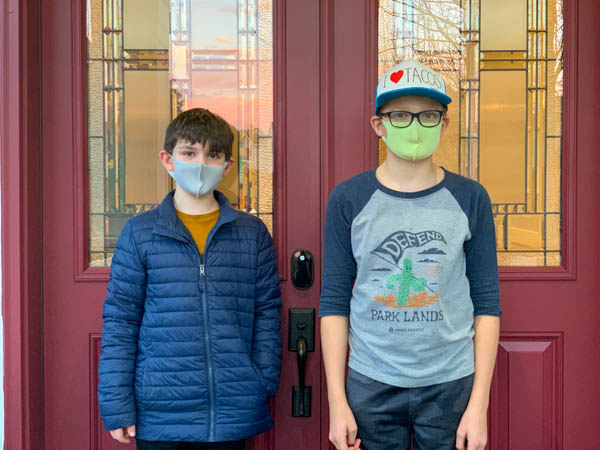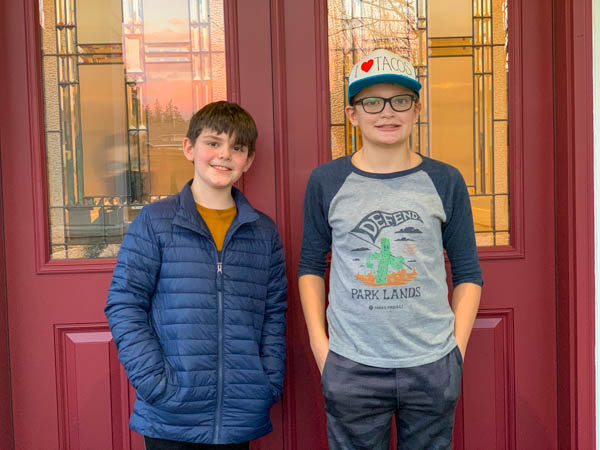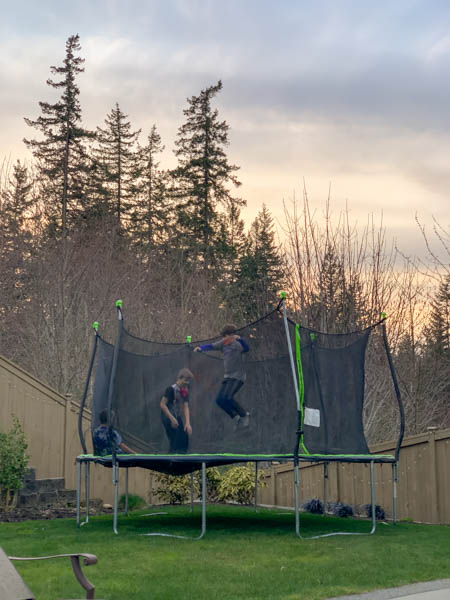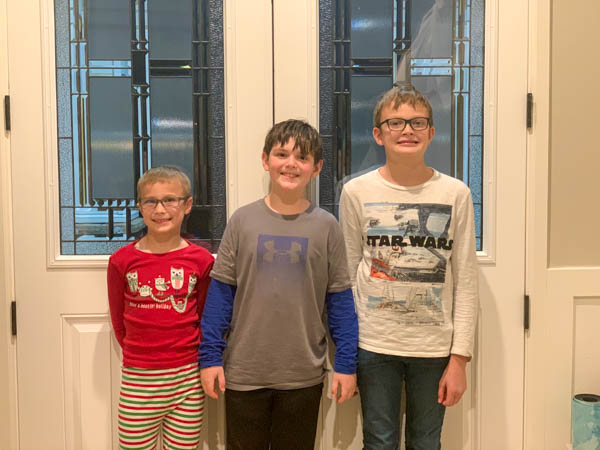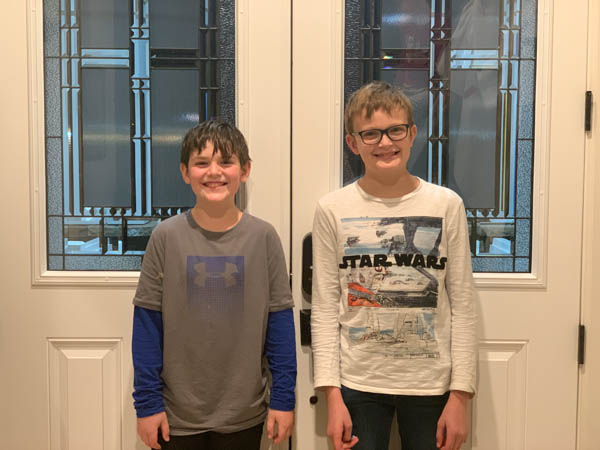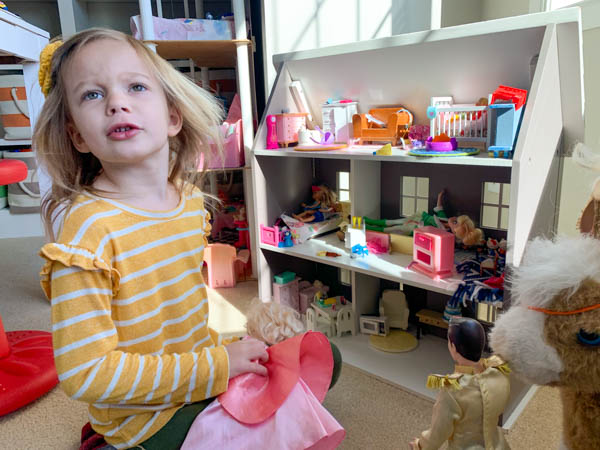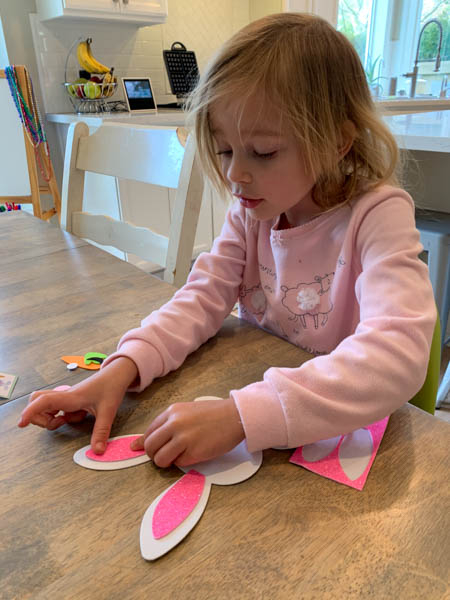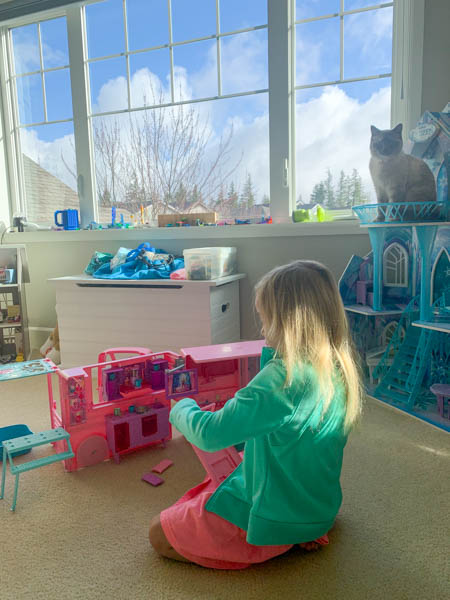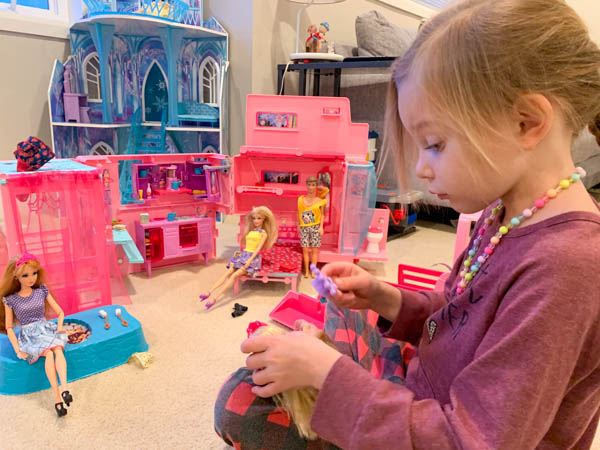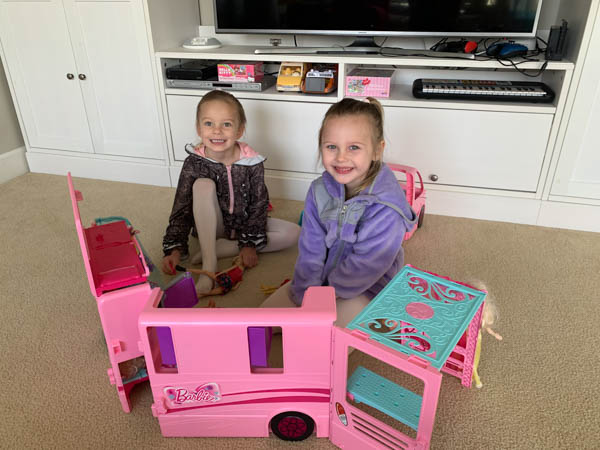 The kids forts in the woods (near the barred owl)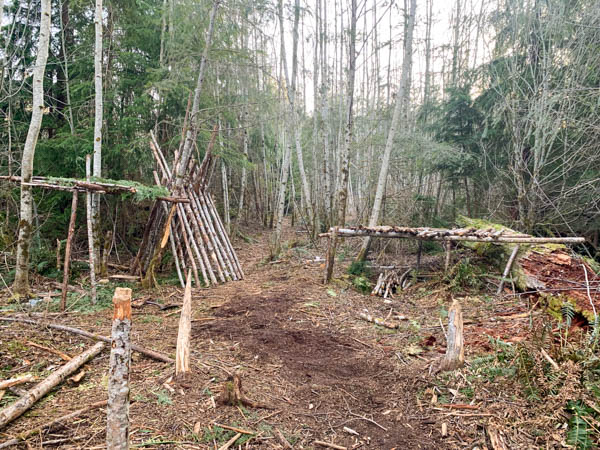 Recital costumes are in!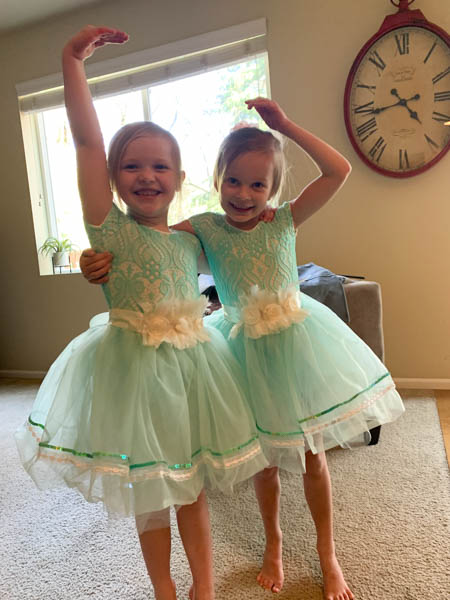 Yoshi was quite interested in the kids leprechaun trap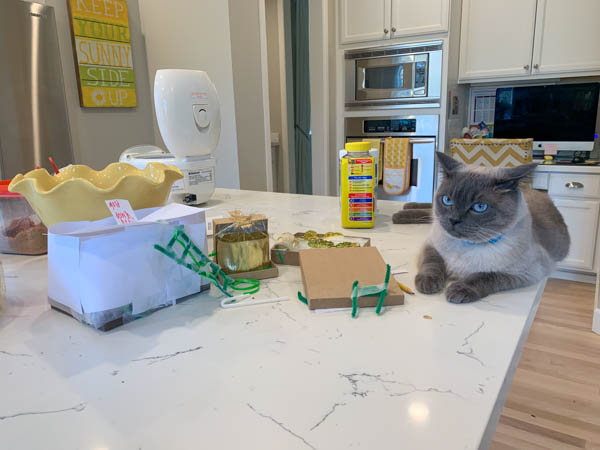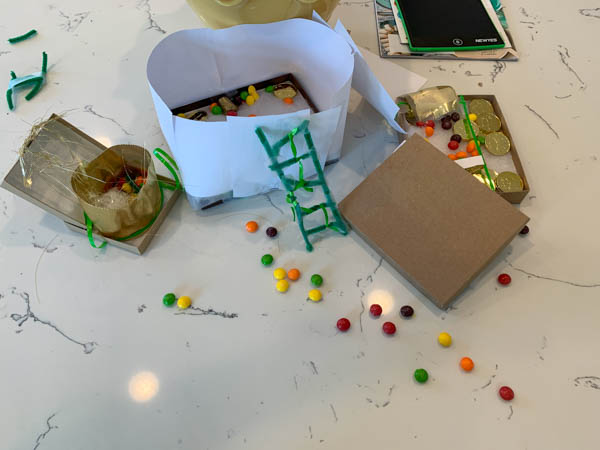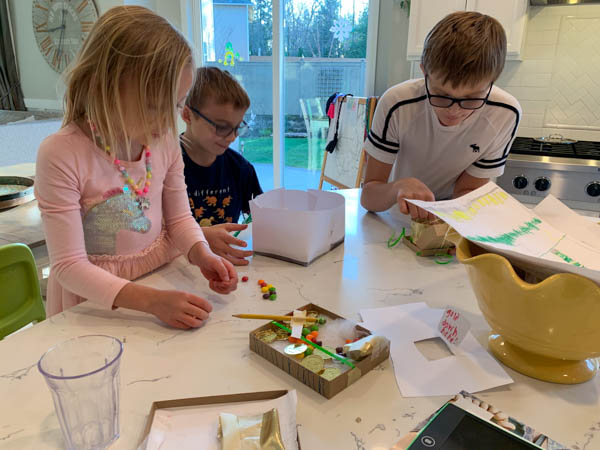 We borrowed this hilarious contraption from Caroline to try out