Here's the rest of what we were up to in April:
On a walk with my little man. Hard to believe he'll be in kindergarten in four months!

Look carefully. That's a baby bunny in our strawberry patch (toward the front). We discovered four of them in a little nest when we were preparing our beds for planting. By the time we realized these were cute little bunnies and not mice, Jonathan had already scooped most of them out with a shovel. We decided the best thing to do would be to relocate them to a nearby safe spot in the woods and hope their mother found them. I'm not gonna lie, there were some tears. Jonathan went back a couple of times to check on them over the next few days and reported that they were still there and there appeared to be more fur/nest stuff on top of them. So we think Mama came back!

Awwww!

Layla plays at the park now

This little leftie loves to do school work! He plowed through 18 pages front & back and was still asking for more!

Celebrating Grammy's 16th birthday

Our neighborhood had an Easter egg scavenger hunt the week prior to Easter. So the boys and I searched the trails for plastic eggs with stamps in them. Pretty fun idea!

Layla modeling an outfit by Nana

At the park with Kieron

A Tiger Scouts outing

Some bedtime shenanigans
Look at Avery go on the peg board at parkour!

The boys split a good portion of spring break with their grandparents. Here's Jonathan, Layla and me out just the three of us.

At Mallard Ice Cream in Bellingham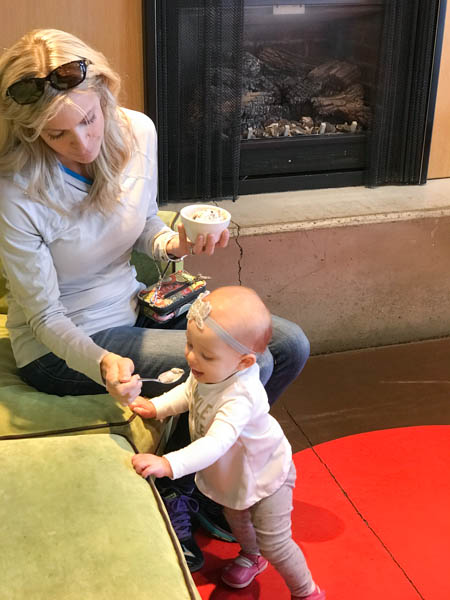 Kieron at Nana's