We're thrilled to announce that we're expecting our third (and final) little one, due March 8th! We had our first ultrasound last week, and got to see the baby's heartbeat on the monitor. It was pretty amazing, as he/she is only the size of a blueberry right now!
I got so lucky with my first two pregnancies. No morning sickness whatsoever. Sure I felt tired, but with Avery I was able to nap. And with Kieron, I only had one little guy to look after, and he still napped sometimes, so occasionally I could sneak one in. This time there is no napping, barely any sitting! And on top of it, I am nauseous almost 'round the clock. Thank goodness this is the last time!

I couldn't wait for Jonathan to get home from work to tell him, so I pretended I'd been out running errands and asked if I could drop by to say hi on my way home. The baby shoes on the hood of the van are the same ones that appeared the last two times I delivered this news to Jonathan.

Here's proud Daddy after spotting the baby shoes.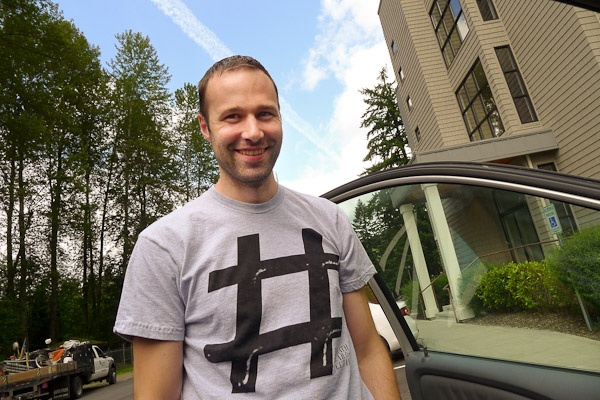 We videotaped Avery's reaction to the news. I'm so glad we did because it was really cute!