Below is some of what we've been up to in the first couple weeks of homeschool:
1st Day of Homeschool with Mrs. King!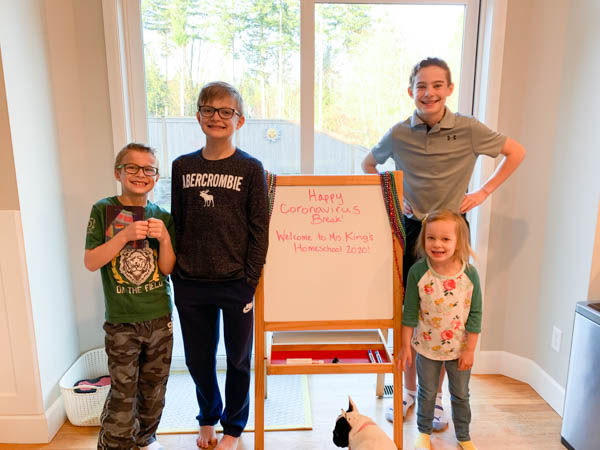 This pic is from our planning meeting the Friday prior. The kids were all involved in making the schedule.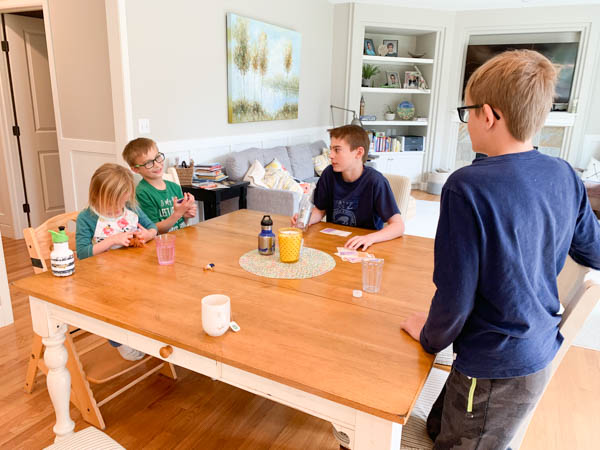 Handwriting practice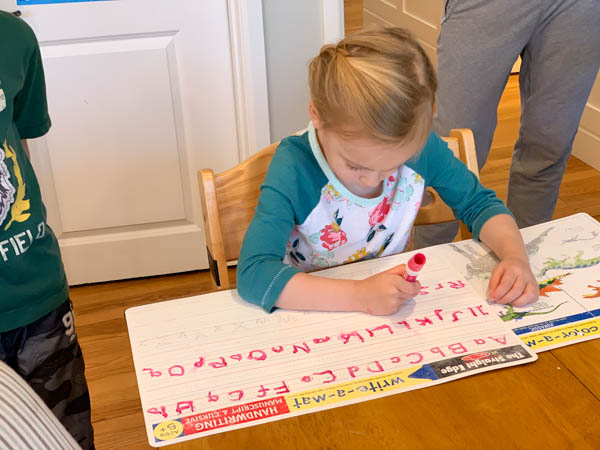 P.E. with Avery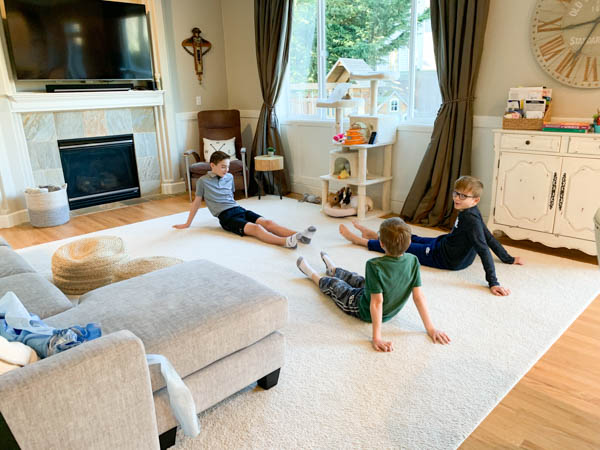 Our pantry door/command center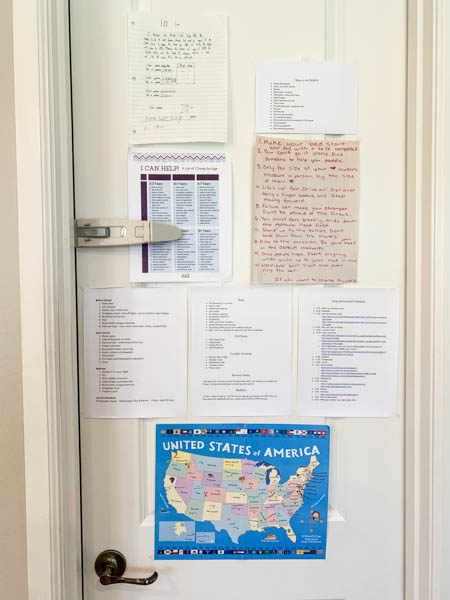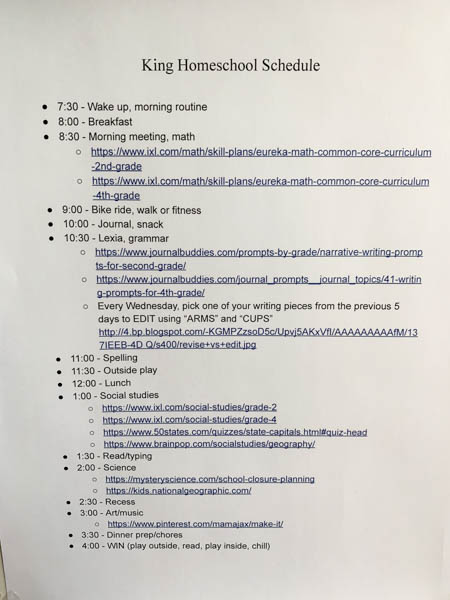 Spelling practice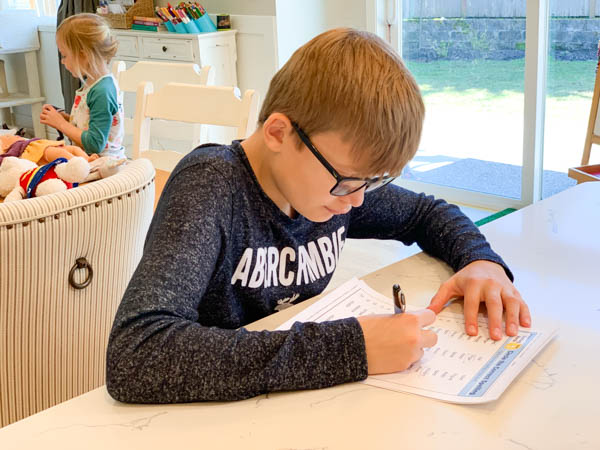 Language Arts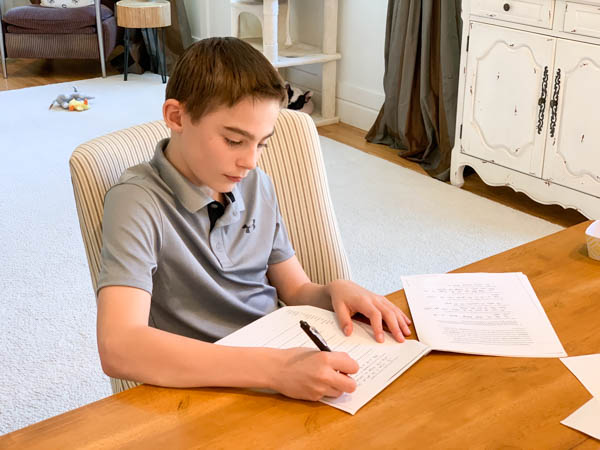 Lexia or Typing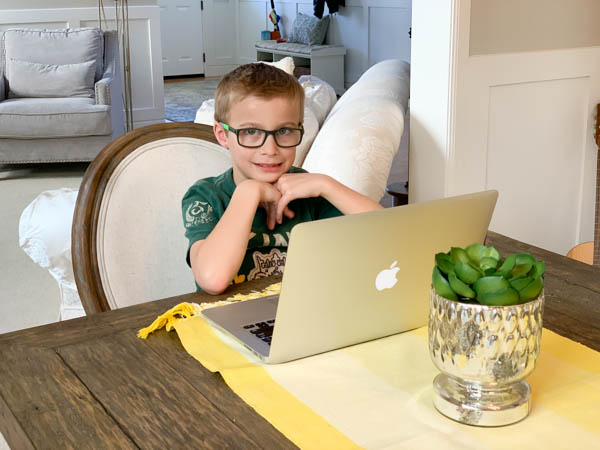 Apparently leprechauns don't have to social distance. Here's the kids making traps.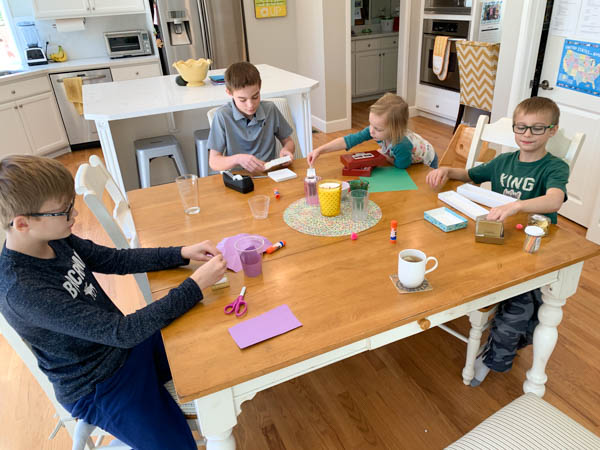 Omg, they came!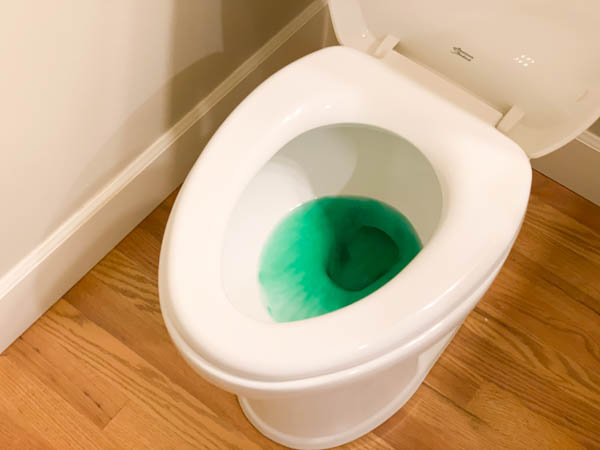 And they got away! But they left candy.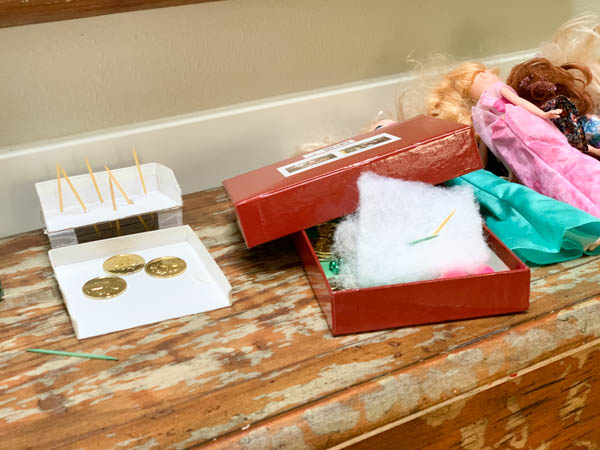 Zoom piano lessons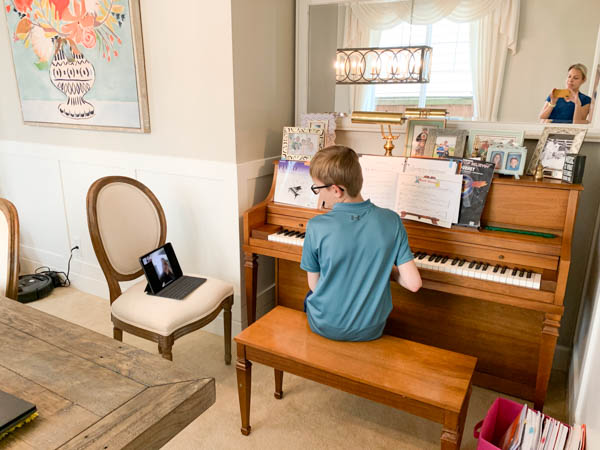 More P.E. with Avery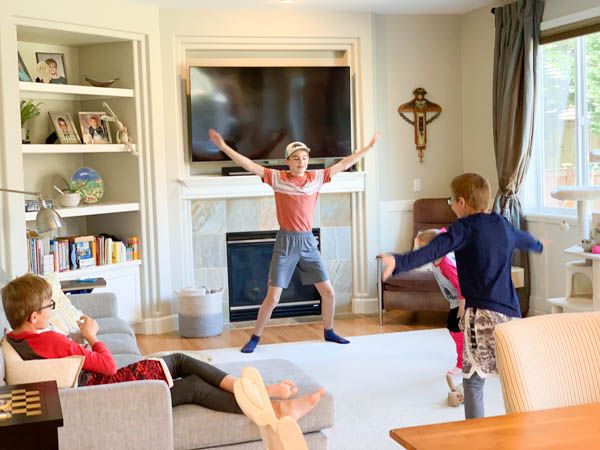 Typing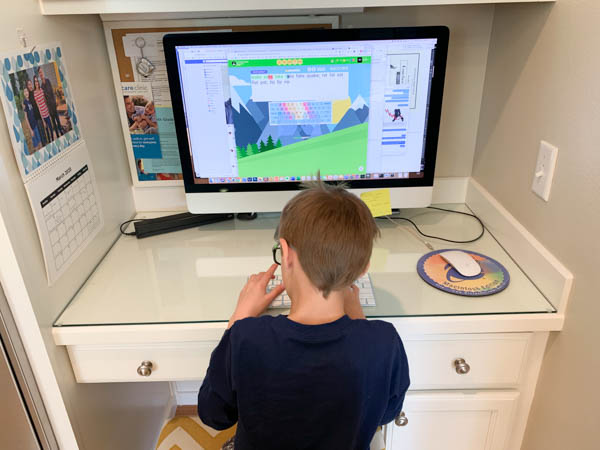 Math – the old school way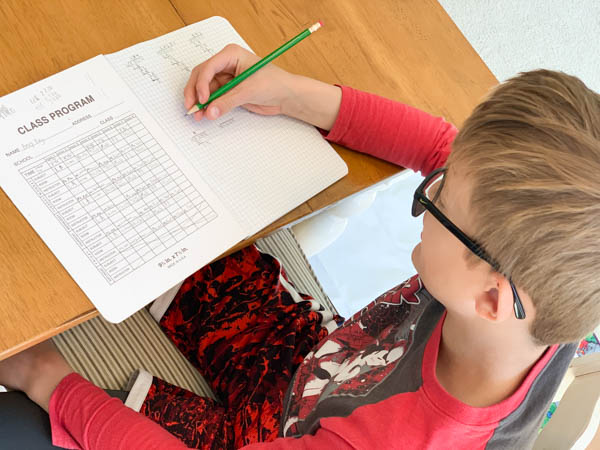 Yep, this is me. I really wanted to be into Common Core, but after eight years of it, I still don't see how it's better than the way we learned.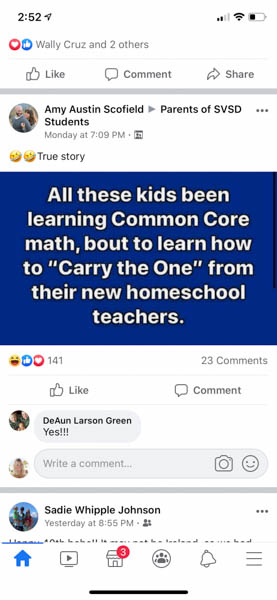 Art with Mo Willems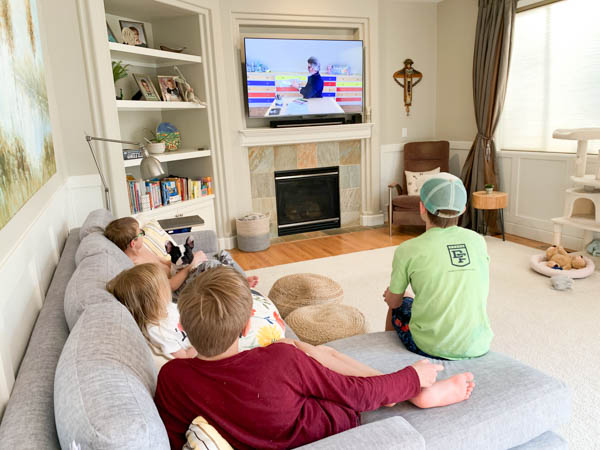 Silas has been a huge help with Avery in his Digital Media class.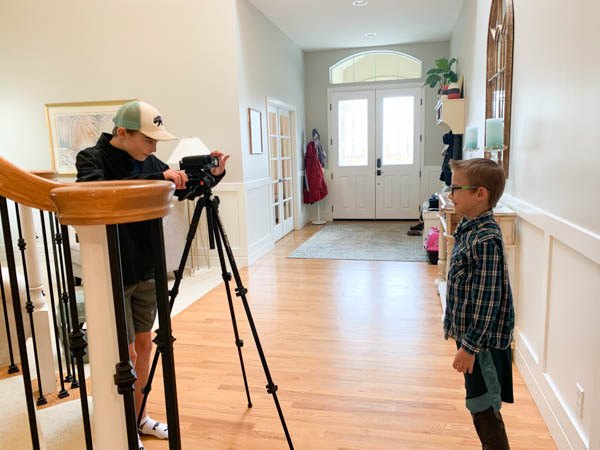 Zoom circle time. That's Layla's good buddy, Angelo, on the screen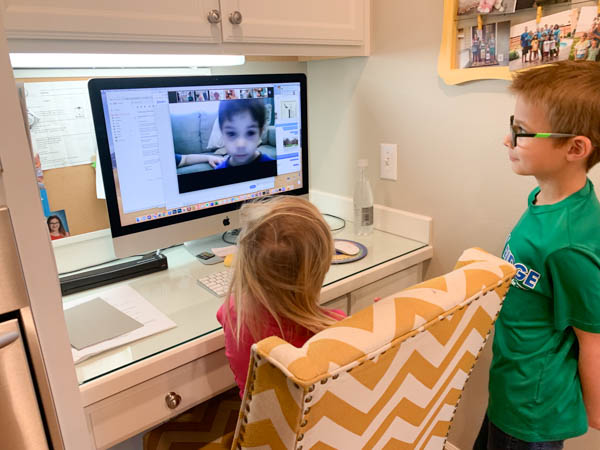 She was tickled seeing all her classmates!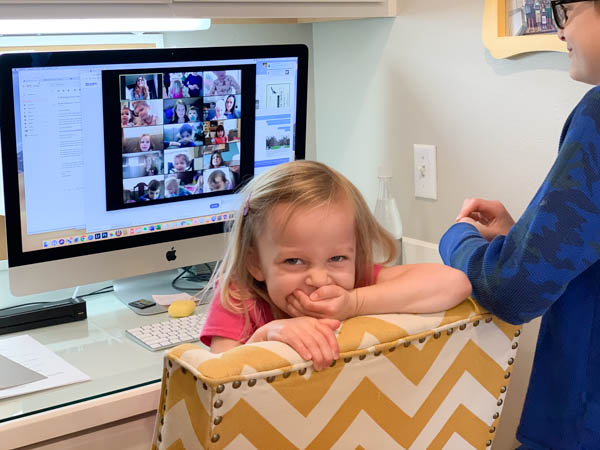 I needed some surprises up my sleeve to entertain Layla while I spent so much time with her brothers. She got a few Disney Princes and Princesses from an older friend.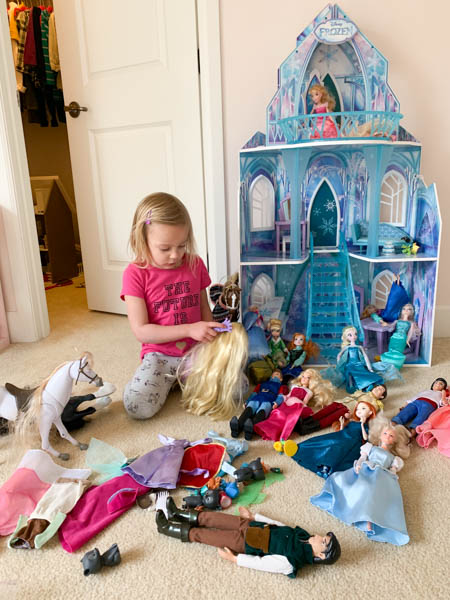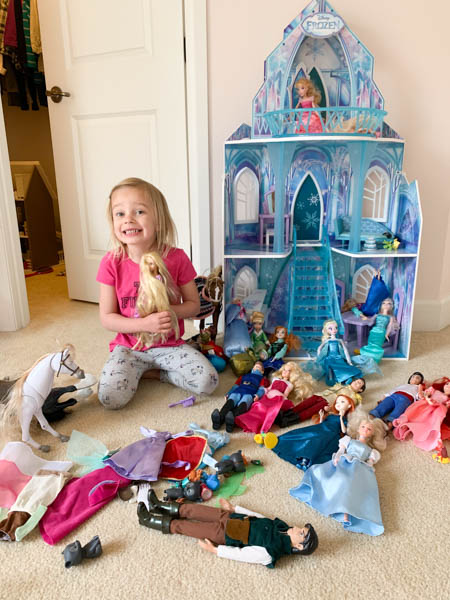 I did some book swapping with mom friends since the library was closed.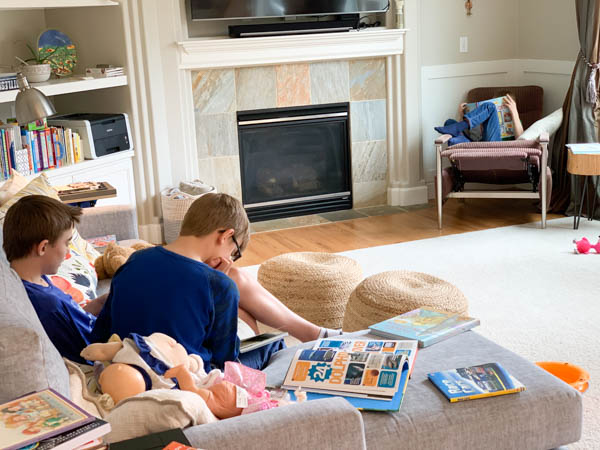 Yoga practice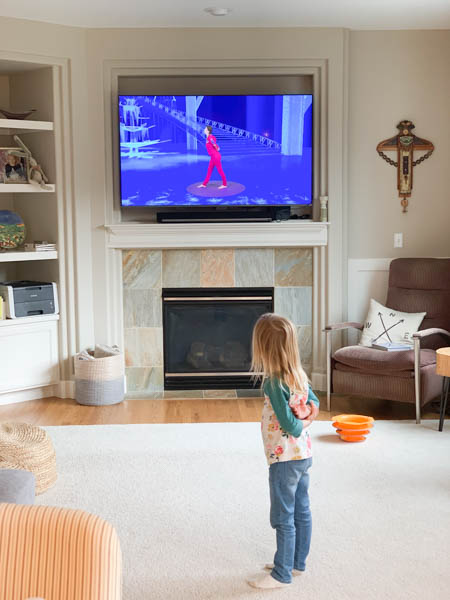 Got out the old bin of Beanie Babies for some entertainment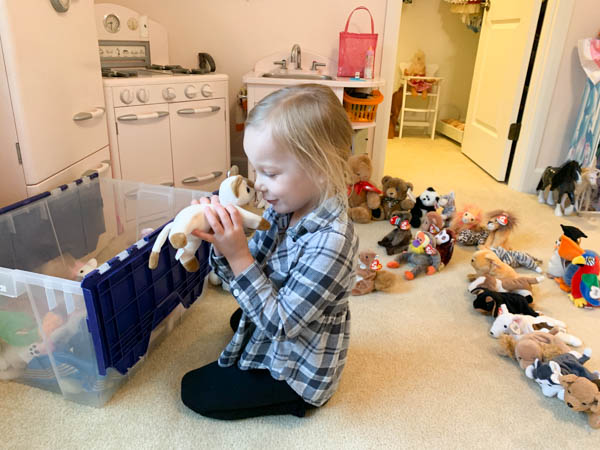 Layla's Play and Learn kit from her preschool