When we bought our home we knew re-carpeting was in the five-year plan. We decided to pull the trigger this spring. We also knew if we wanted to update our fireplace, the time to do it was before the new carpet was installed. DIYers that we are, we decided there was no reason we couldn't take this little project on. Haha! Joke was on us. We learned tile work is not very fun, especially vertical tile work. It was a true test of marriage. Fortunately, we passed, but I think our tiling days are over! This job is worth leaving to the pros.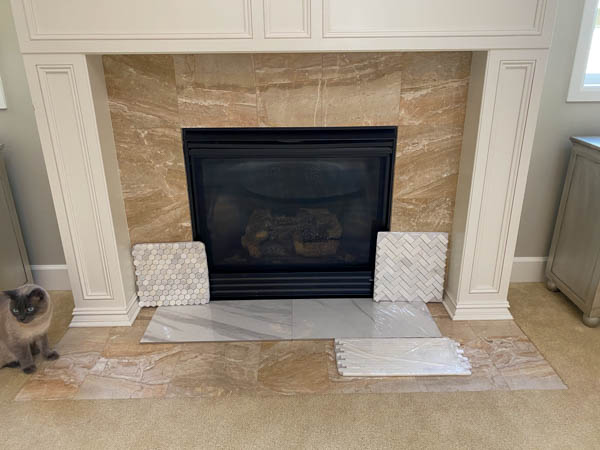 Laying out the design – devil is in the details!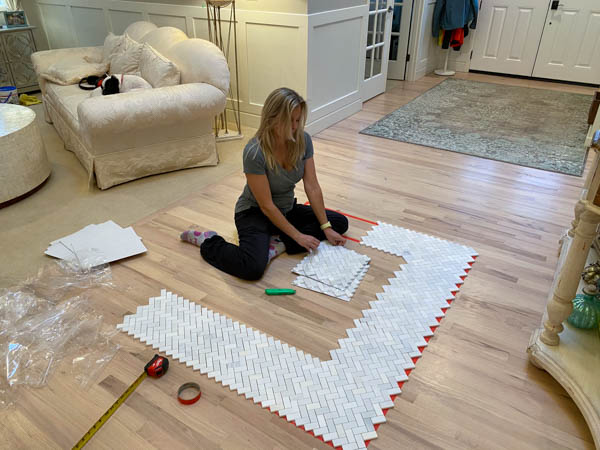 Cutting tile is finicky, especially when it's herringbone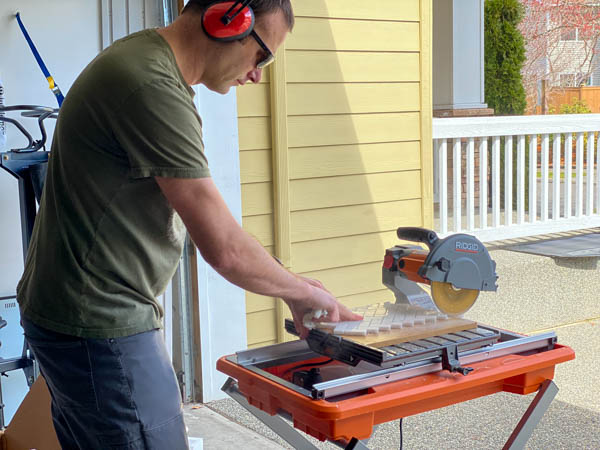 In the meantime, I found some cute chairs at Home Goods!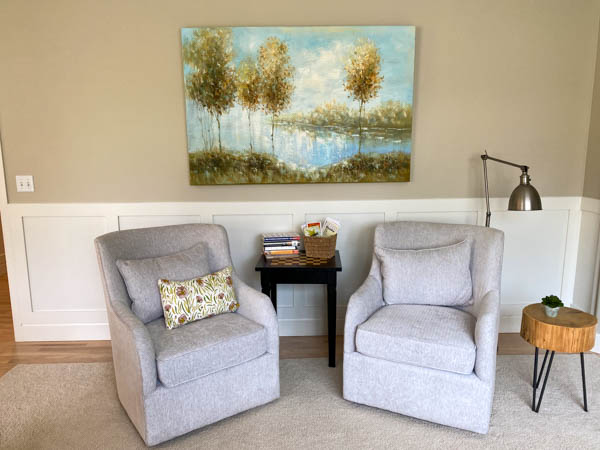 Family room is coming together nicely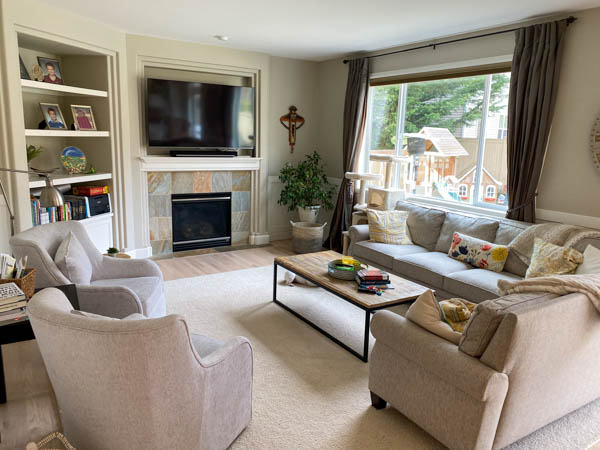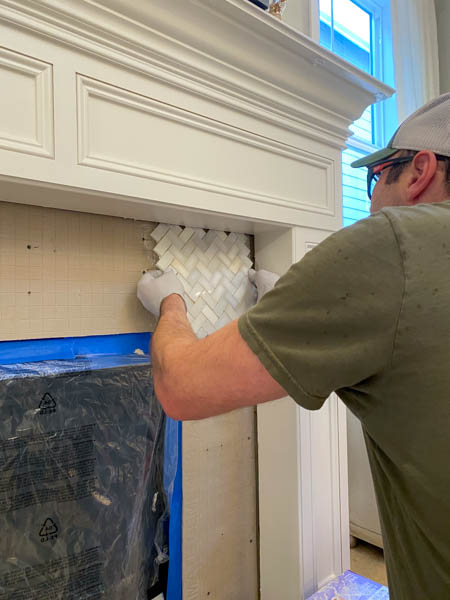 Silas proved to be a big help brushing the grout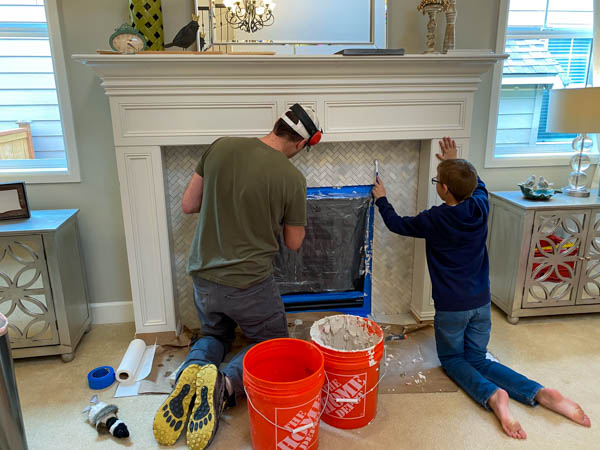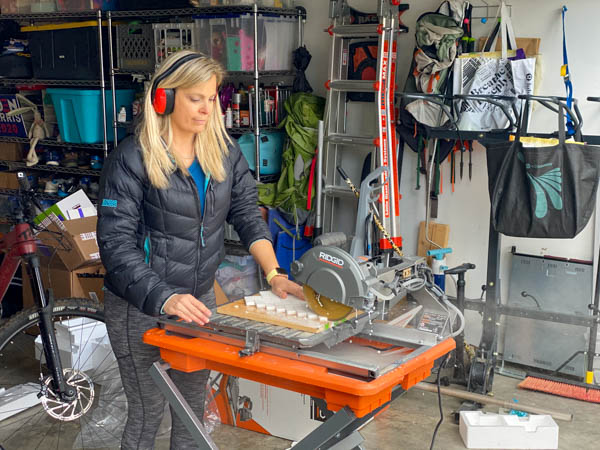 Almost done!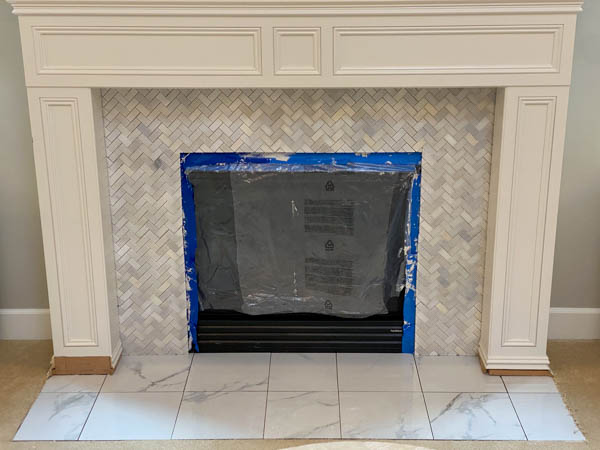 Done. Now we just need that nasty carpet out!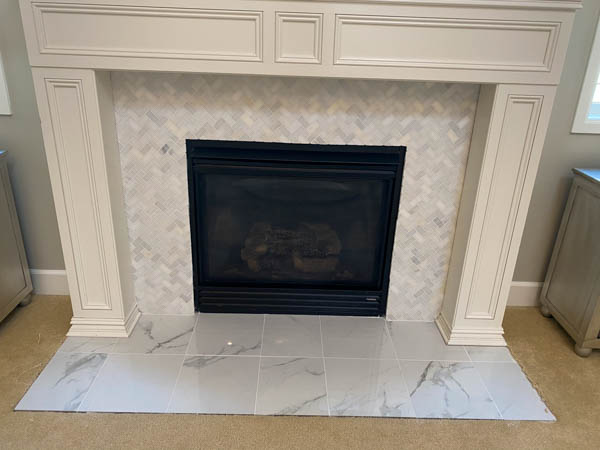 Eeeewwww! Look at the difference!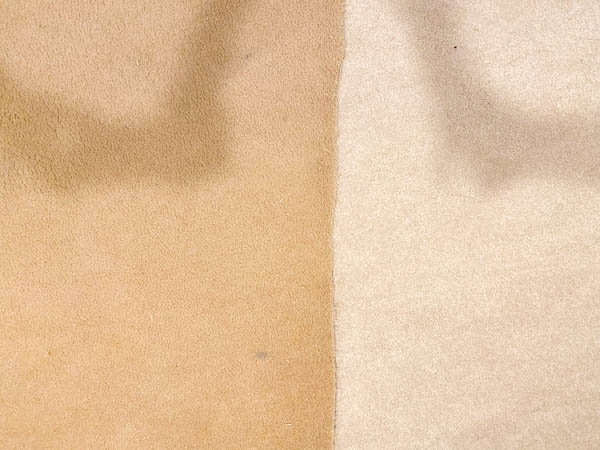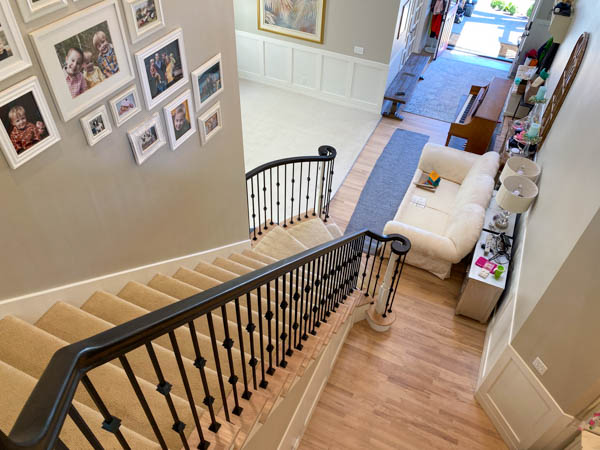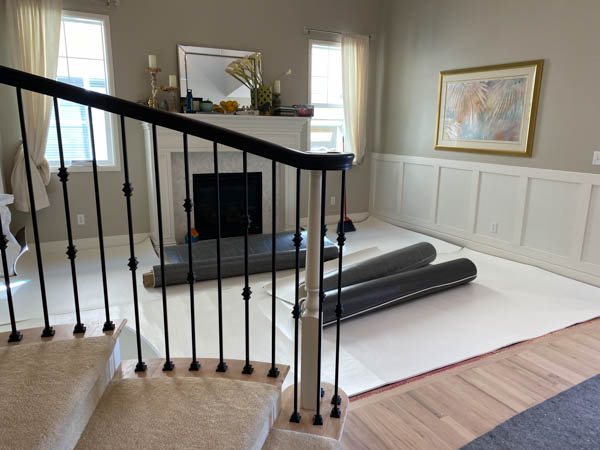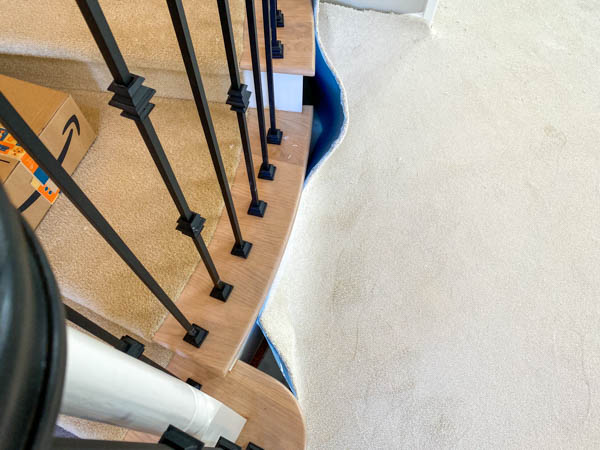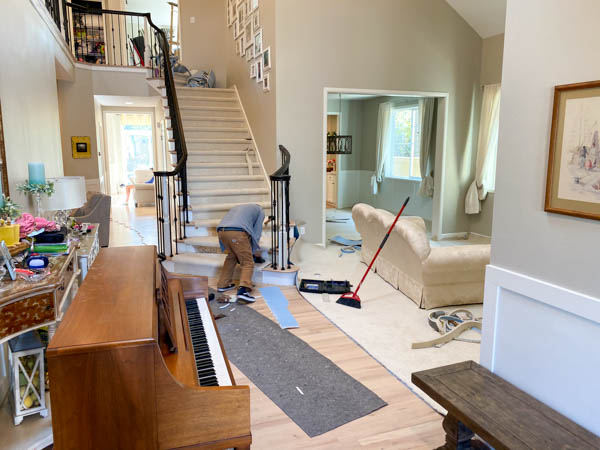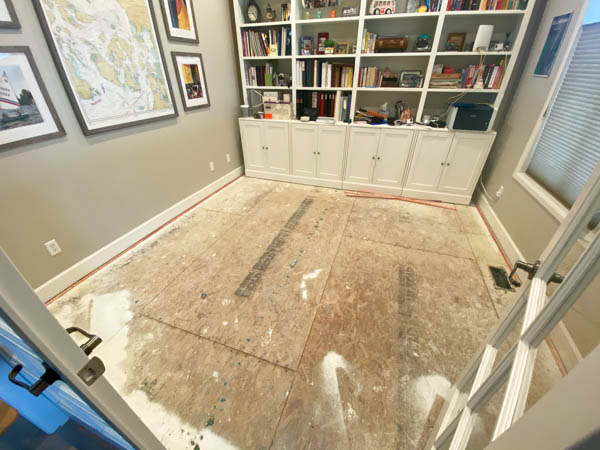 Voila!