Silas  started hockey early in the year. He loved it and kept at it for months. It was so fun watching him improve on the ice and play a sport he enjoyed so much.
Unfortunately, we discovered at his latest cardiologist checkup at the end of summer, that Silas' condition has progressed more than we would like. Nothing crazy serious, but his doctor said he should not do isometric sports. And she said she he should stop hockey.
I was so sad to break the news to him. Lucky for us, Silas had a good attitude about it. Although he loves the speed part of skating, he was very clear he did not want to do figure skating when I floated the idea as a possibility. We'll just get him to open skate to play around sometimes. He is going to give basketball another try.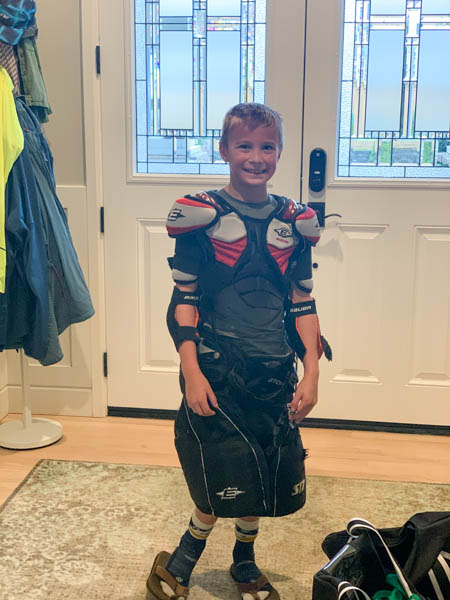 Red face!