After we had a little time to enjoy the water we felt ready to brave Disney Land with four kids. We opted to do a 3-day pass (2 at Disney, 1 at California Adventure). For simplicity's sake I'm including all Disney pics in this post.
Our first day at Disney was a total bust. In fact, we almost didn't go back. It was PACKED! We learned a couple hours in that while we chose this week because it was NOT a busy one, Disney offered a Groupon for locals this week specifically for that reason! I spoke to one local mom who said she goes all the time and had never seen it so crazy! Wait, what?! We only got on a few rides the whole day and were totally worn out (and a little grumpy).
I'm so glad we did go back though. Our second day was pure Disney magic. By then we had all the fast passes and rider swaps figured out, and we went on tons of rides and met lots of characters. I'm so glad we had that second day, because it completely changed our impression of Disney Land. We all had a fantastic time!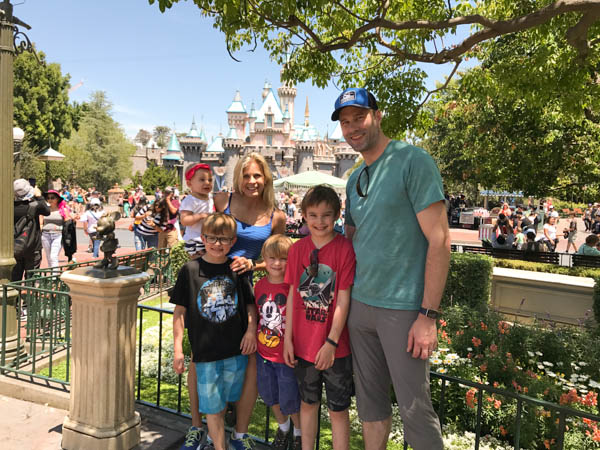 Dumbo

Splash Mountain

Avery & Kieron did Jedi training in the morning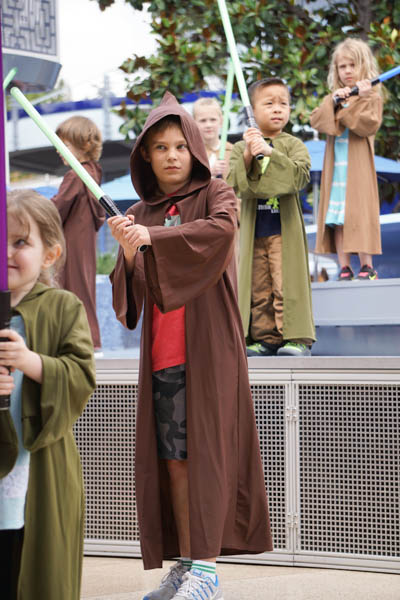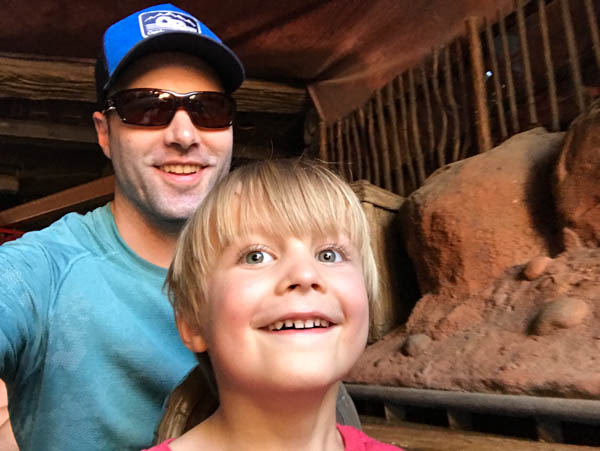 This pirate sang a special sea shanty just for Layla using her name in it

Saying "hi" to some friends. Silas was STARSTRUCK!

Thunder Mountain

Space Mountain was a little scary for Silas. Looks like Daddy loved it though!

I'm tall enough!

We went through Tarzan's treehouse a bunch of times. The boys loved it.

At Toon Town. Surprisingly, the boys loved it. They ran around for a long time checking everything out.

Finding Nemo Submarine. Not that exciting.

Ewoks