We visited Grammy and Papa in August. They flew out with me and the boys, and Jonathan joined us a few days later. We spent the majority of our time in the pool horsing around. We also did a little baking, put a number of puzzles together, and played a lot of Mille Bornes (the boys' favorite game).
Here's us at the airport

On the plane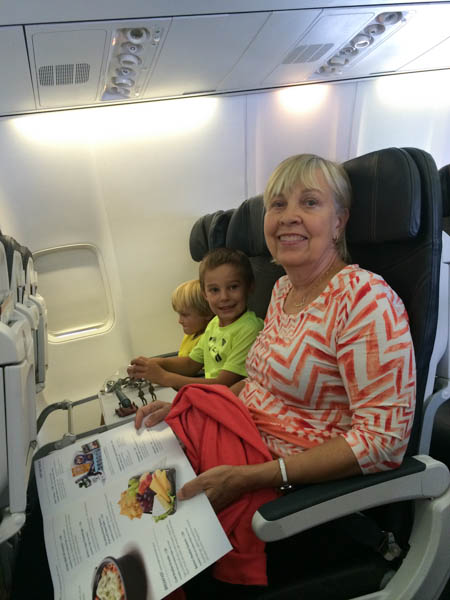 First order of business: hit the pool!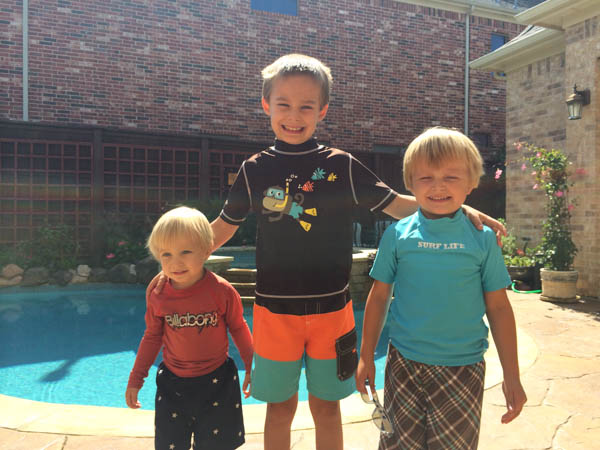 "This is the life!"

Baking cookies with Grammy

Relaxing after a rough day of swimming

Meanwhile, back at home, Jonathan went for an early morning hike at Mt. Si

And to a Mariner's game with James

Look out, David Hasselhoff!

Jonathan and I celebrated our 11th anniversary with a dinner date in Dallas.

Dealey Plaza

We had too much tact to take a picture on the X on the road, but we did take a selfie in front of the grassy knoll.

Then we got a drink and enjoyed the view from this fun rooftop bar. We were tempted to go swimming, but there was plenty of time for that during the day.

Synchronized jumps
Check out Kieron's form! Toes are gripping the edge of the pool!

Goggle eyes

Daddy's main job when he's in the pool:

A few shots of the boys with Grammy and Papa