Another fun and successful Christmas is in the books. My family came to spend the holiday with us. We had a great time together, as always. We took a ton of pictures, and I had a hard time culling them, so I'll just let them tell the story!
All the cousins in their Christmas jammies

A few days earlier, shortly after Grammy and Papa arrived…

Christmas magic in progress

Christmas Eve selfie

Cheers! (This boy can guzzle the cider!)

Kieron is really into making silly faces for the camera these days.

Waiting for Andrew…

The Avery's arrived late Christmas Eve, so we saved some of the traditional festivities for the following day. Nicole spent the majority of the evening with the adults.

Meanwhile, the boys had some serious Lego activity to attend to in the play room

We did open a few presents on Christmas Eve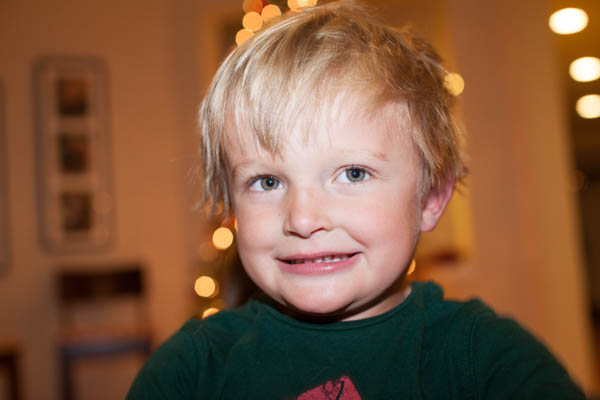 The kids wrote a letter to Santa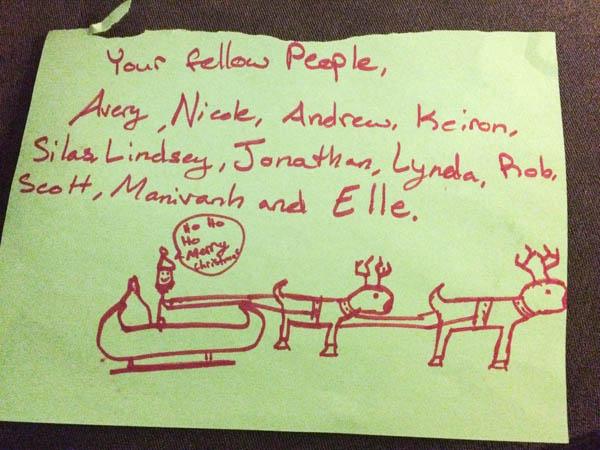 The kids all slept in the playroom. Nicole and Kieron went right to sleep, Avery and Andrew stayed up talking. We saw Silas on the webcam sitting upright looking around for a very long time before he finally laid down and went to sleep.
Christmas morning:

"Is this for me? Can I open this?"

Okay, time to put all these toys together!

More Legos! Just what we needed!

Playing the dice game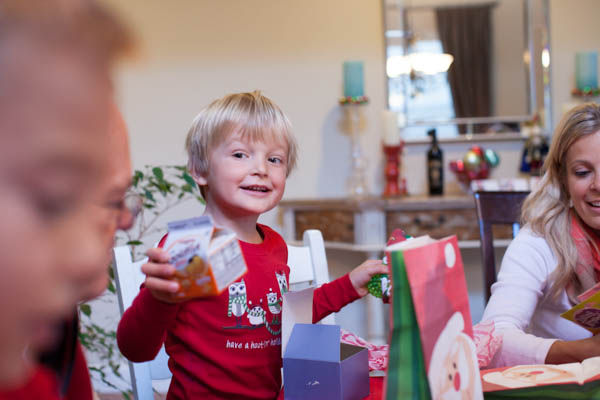 There were three whoopie cushions in the game, which made for a noisy and funny finale

Okay, that was fun, now time to make some dinner!

The kid table

Our neighbor's dog, Ellie, was with us over the holidays. Here she is begging for roast

Ellie made quite an impression on my parents. Don't they look like natural dog lovers?

Guess who's at the door!

Starstruck!

Avery and Andrew have it figured out this year, but not these two!