On July 16th, our friends, James & Morgan, tied the knot. James has been a friend of ours since college, when he and Jonathan rowed on the crew team together. After college, he helped us buy our first house, then persuaded me to get my real estate license, and has always lended a helping hand when I had questions. The first time we met Morgan, we knew she was "the one" for our friend, and that afternoon we all watched the Seahawks win the game that sent them to the Superbowl (the one they won).
They planned a beautiful wedding at their property in Everett. Jonathan was honored to be a groomsman, and we all had a fantastic time celebrating the happy couple!
"The lanky's", as they were affectionately referred to at crew. James rowed starboard, and Jonathan port.

Waiting for the bride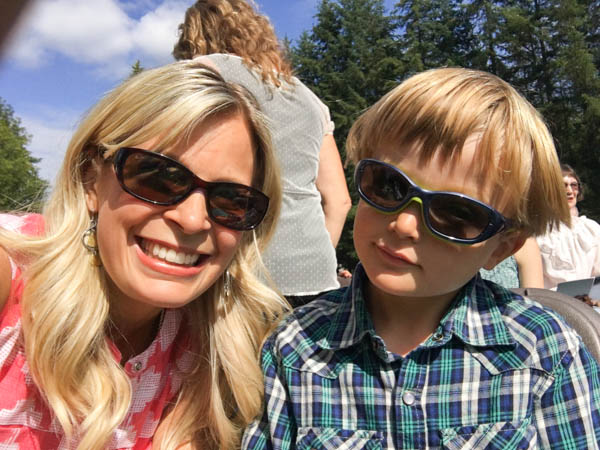 Here she comes!

The boys – not convinced that weddings are fun and special

At this point I was praying they (the boys) would keep it together. It was HOT and they were BORED! We were in the 2nd row and I was starting worry one of them would storm the ceremony – particularly this one:

Husband and wife!

Turns out the boys are not fans of wedding ceremonies, but they LOVE receptions!
They were hitting the soda pretty hard

With Renee, coxswain and fellow crew wife

We wore them all out!
And here's one pic from the bachelor party