Wow, we have a ton of fun pictures from our recent trip to Hawaii. I am well aware that I am posting way too many, but I just don't have the time or cut throat attitude to cull (or even organize) these anymore than I already have. Obviously we had a great time. We were in Hawaii. In December. With a bunch of little kids. We kept it simple and mainly stuck to the pool and the beach. We exhausted the littles each day so they slept deeply at night. We ate a lot of donut holes, sandwiches & fish tacos. We did have one (successful) fancy dinner at Roy's. So without further ado, here's what we were up to on our vacation:
My entourage

We overlapped one day with our friends/neighbors. Here is Avery & Hamza together on Maui.

Heading from our first hotel to the timeshare

I don't know why, but I love her expression here.
These boys devour Hula Pie like a pack of hungry wolves!

While his friends made snow angels at home…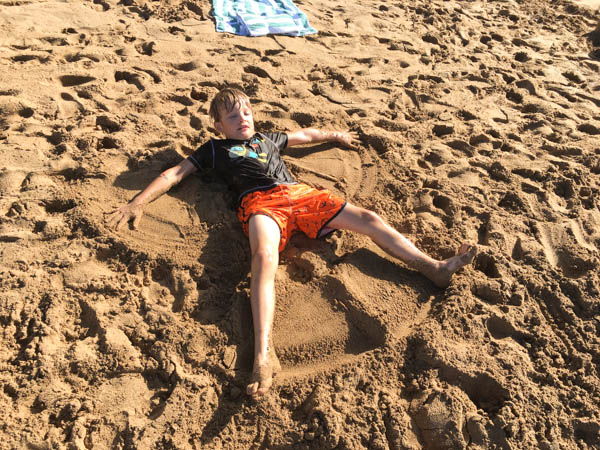 Kieron loved the waves. I imagine him saying "come and get me!" here.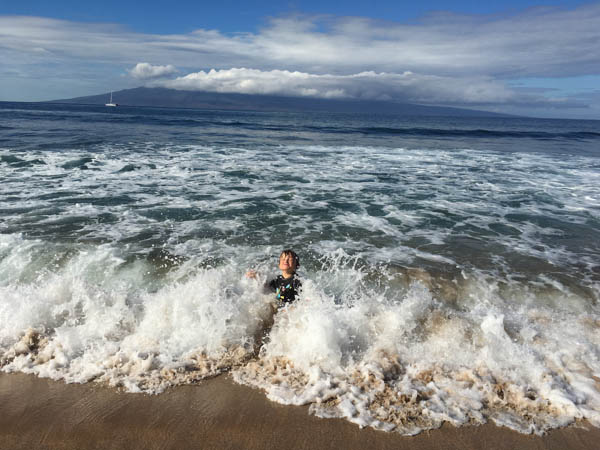 Hide-and-seek

My pokemon!

Learning how to crack a coconut

We nick-named this bird Captain Ahab (notice his peg leg). He was a regular at the kiddie pool.

Jonathan and Avery before heading off to the slide races. Jonathan won a free coffee one day.

"Wow, that was a great trip! Time to catch up on our homework before we get back!"