February 22, 2021 – Silas
March 1, 2021 – Kieron
March 22, 2021 – Avery
These are the days our school-aged children finally returned in person – on a hybrid schedule, of course, but we took what we could get. Silas was going four mornings a week, Kieron was going four afternoons a week, and Avery was putting in full days every Monday and Thursday. Kieron and Silas were not on the same schedule because I wanted to keep continuity with his teacher, and that was the only way to do it. Keep in mind, Layla had also had preschool every Thursday afternoon and Friday morning. It was a crazy few months, but it was better than nothing and it all worked out in the end. Thank God it's over!
The last day of in-person learning… March 12, 2020!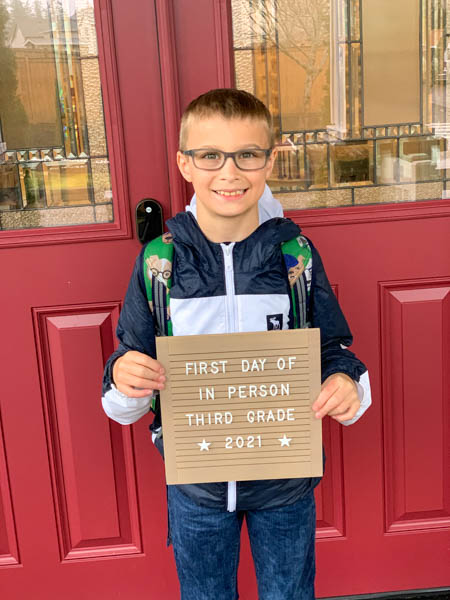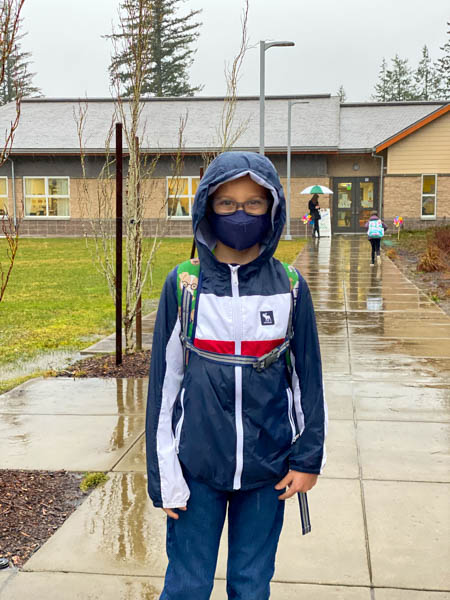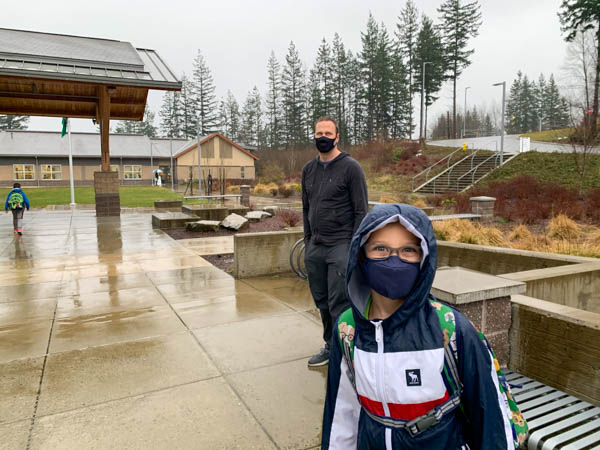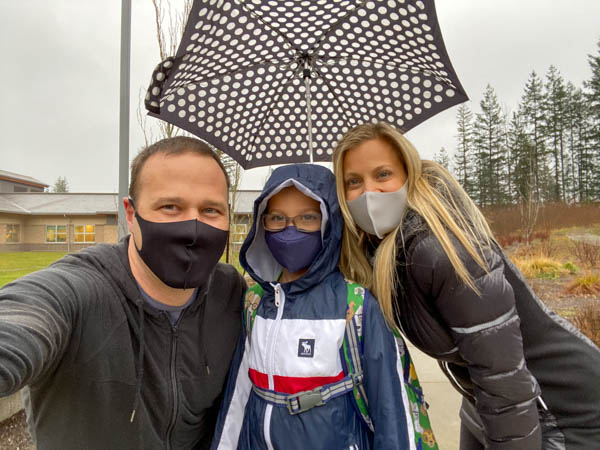 March 22, 2021 – Avery – Happy Birthday!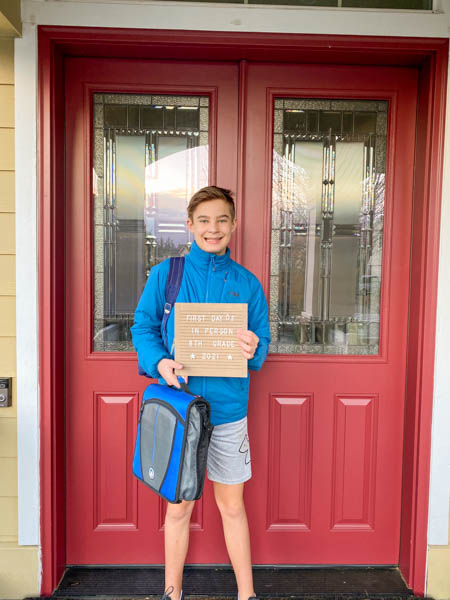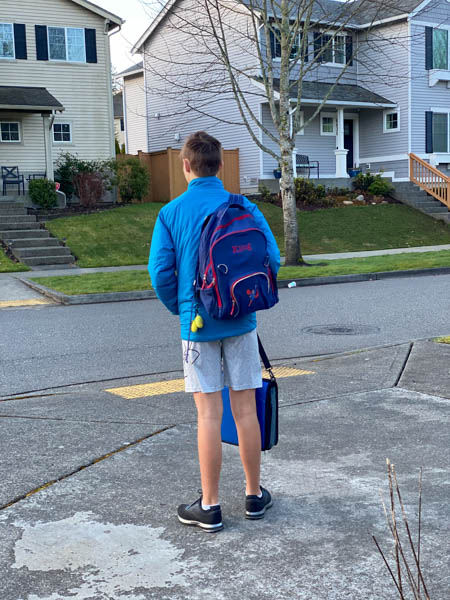 Jonathan's new low: reheating school lunches. They were free, and we've got four kids to feed, we're not passing up free meals here!