Here are a few more photos from the end of summer. I'm so glad we took this one of Grammy, Layla and me. Three generations of women!
And here were the three before us: Lily, Alta, and Mildred

Love walking up to the playroom and finding this:

Waiting for the tooth fairy

Shaved ice at the North Bend farmer's market
Snuggles with sissy

We visited the Warricks at their home in August. Layla and I stayed in the guest room while the boys camped in their back yard.

Ali, Silas & Kieron – think those ice cream cones are big enough?

On the tractor with Jim

Renee & Layla

Can't be too cautious roasting s'mores!

These two have become such buddies over the summer!

Outside Rumors Cabaret

Happy 13th anniversary to us! We celebrated with dinner at Purple in Bellevue

Boys in a tree

Just another summer BBQ

Movie Night – Watching The Little Prince

It's hard to see with those balloon octopi in the way, but the boys loved playing with Layla's new Little People princess toy

Visiting Grammy & Papa at their housesitting gig in the neighborhood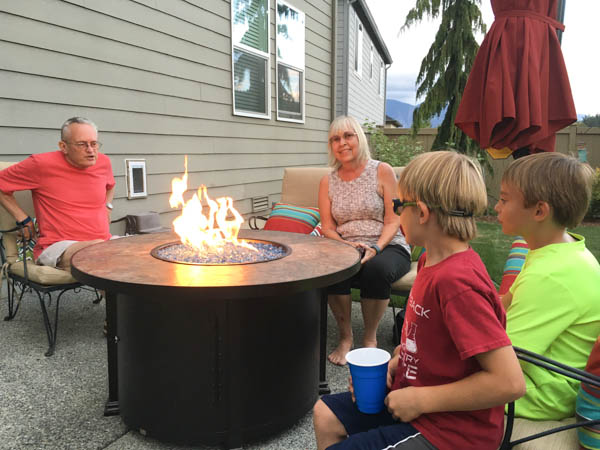 Water balloon fight

Kieron "saving" his instructor at swim lessons

Silas and I went to watch the Boeing Classic Flyover downtown

On a stroll with my princess